Twin Flames Universe Careers
Join us and help lead the Ascension of the planet!

Working for Twin Flames Universe is a one of a kind experience.
Meet and work with spiritual leaders from all around the globe who are committed not only to improving and mastering their own Twin Flame and Life Purpose journeys – but who are also committed to spreading this transcendental teaching to every last person on Earth!
We are always looking for passionate and dedicated new team members to help us in all areas of the company!
If you are interested in joining us, please fill out the form below: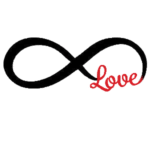 One of our representatives will be in touch with you soon! If you have not heard anything from us within 72 hours after submitting this form, check your spam folder for an email from us. If there is still nothing there, please contact us at: Careers@TwinFlamesUniverse.com.
*All current job openings are on a volunteer basis. With that being said, the opportunity to manifest a paid position within TFU is completely possible and up to you! Many of our volunteers have worked their way up to earning part or full time wages. It is a high honor to hold a position with TFU and incredibly rewarding.