You have successfully ordered the Sermons of Life Purpose Class! You just made a big commitment to improving every aspect of your life.
You are officially a beloved member of the Twin Flames Universe community and a student of Jeff and Shaleia.
We look forward to hearing about your journey! Join our free online community to share your insights and ask questions along the way.
Thank you!
Jeff & Shaleia, Are The True Spiritual Teachers You've Been Searching For. Experience The Workshop That Is Changing Lives, Forever.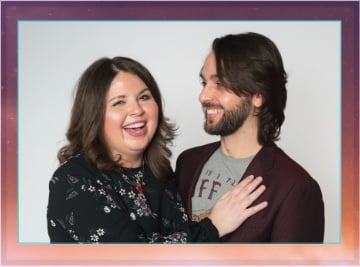 Do you desire to feel peace and harmony with your Twin Flame? Or perhaps you're looking for something meaningful in your life and don't know what you want? Learn from Twin Flame Master Teachers, Jeff and Shaleia as they show you the way to your Harmonious Twin Flame Union and your true Life Purpose in Toronto Talks.
Toronto Talks was filmed and recorded in Toronto, Ontario Canada at the first ever Twin Flame Ascension Workshop taught by Jeff and Shaleia. Toronto Talks will take you to love in all ways.
What you can expect in this 4-part HD video series:
Witness the miracle of three Twin Flame couples come into Harmonious Twin Flame Union right before your eyes

Get to know Twin Flame Master Healers, Jeff and Shaleia as they walk you through their process to Harmonious Twin Flame Union

Learn how to love yourself and heal any upsetting situation in your life

Uncover your Life Purpose and the perfect gifts you are meant to give to the world

Reveal the secrets to a Divine and peaceful marriage with your Perfect Partner
Perfect harmony with your Twin Flame is a miraculous achievement, but this love and success is not exclusive. When you become a student of Jeff and Shaleia, you hold the key to your own personal Love Story. Jeff and Shaleia are experts in Twin Flame Ascension and are ready to bring you home to the life of your dreams.
By purchasing Toronto Talks, you commit to learn the process that has brought our teachers, Jeff and Shaleia and many of their students, bountiful and eternal spiritual success!