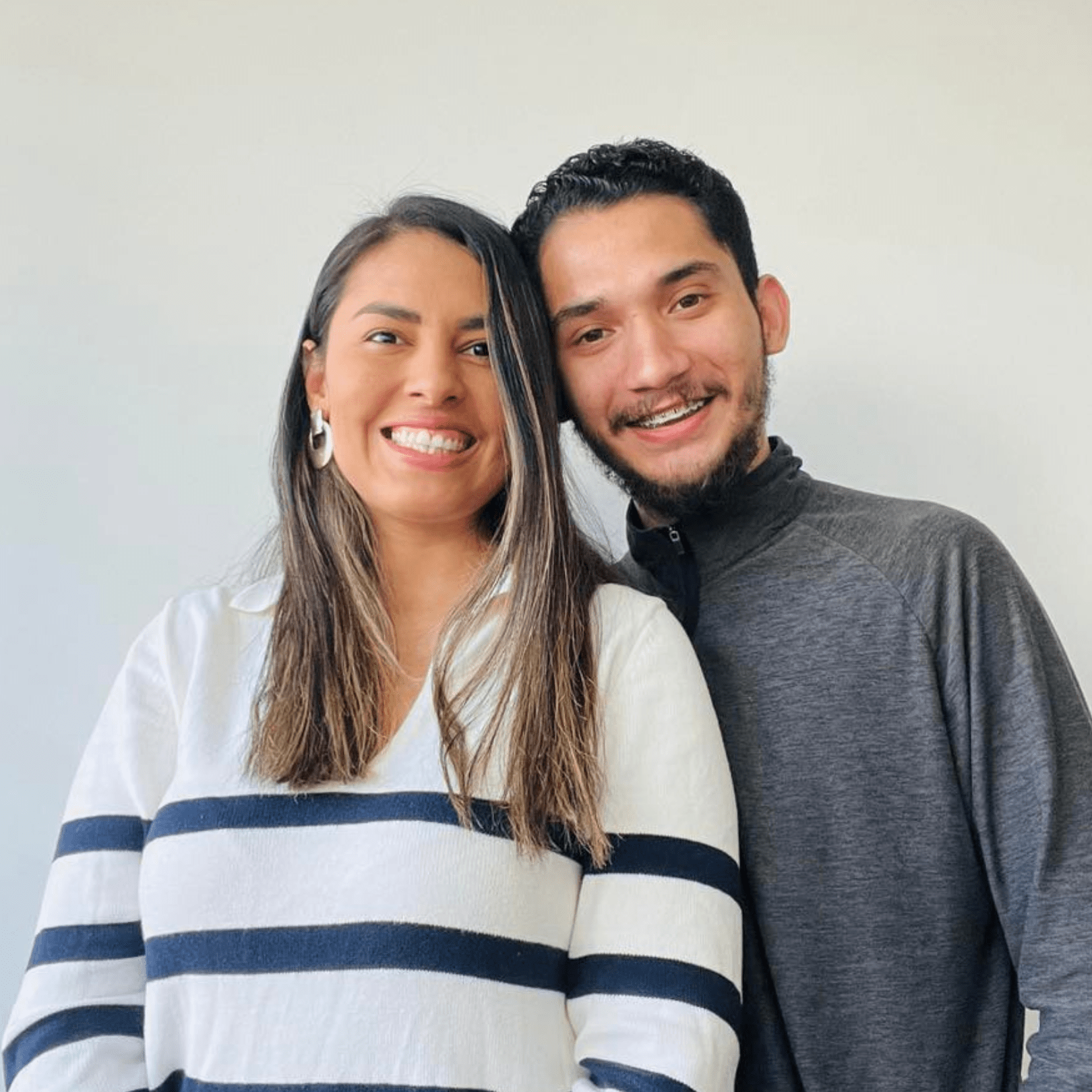 After several years of intense healing Germán and Roxana found themselves in the TFU Spanish community in June 2022. They became friends and began healing together in the following months on zoom calls. They discovered they were Twin Flames in July 2022. They intuitively felt they should explore their friendship further and shared their Love Lists together on a video call and the lists matched. As they revealed the truth to each other it was like a veil fell from their eyes and they felt a wave of love and peace, which they understood to be the presence of God. It was a sincere and humble feeling of having arrived Home.
There are 12 years between them which they believe is a block they've had to how they believe a relationship should be, stemming from a lot of family conditioning and misaligned beliefs. Before coming into Union physically, they had to heal these blocks around unworthiness of God's plentiful love in order to be able to live together. They've also had to heal a lot of blocks to receiving support and of being loved completely and continue to go deeper here.
After discovering that they were Twin Flames, Germán traveled from Mexico to Chile in August 2022. Living together they have experienced many blocks, challenges and misaligned beliefs which they have had to heal to be able to make progress. They learned to see the circumstances as opportunities to grow and the way to manifest an abundant and healthy life which is what they chose. They are firm in their belief that everything is possible with God, knowing that putting their faith in Love means no block can stand in the way of the life of their dreams. This is their only truth and they continue to work towards it.
They would like to highlight the importance and guidance of their Coaches José Sánchez and Cristina Fernández who, during the first months they were in Union, supported them in deepening their healing with the Mirror Exercise. With all the resistance that can come up with healing, they felt empowered to take the reins of their healing as a Twin Flame couple. They would also like to mention how inspired they are by Jeff and Shaleia since they first arrived in this community – they are grateful for them sharing their healing journey and feels it has helped them to commit to their healing too.
Germán and Roxana have lived together in Chile for the past year. Germán is currently working on getting his resident's permit so that he can formally remain in Chile. They continue to heal and choose to create a completely Divine and harmonious life together by following God's guidance and every step he shows them.