Save the date! On March 19th (right before the Spring equinox), we're launching our first annual Sweet Spring Fundraiser. We will be offering the chance to win some amazing prizes, such as, Twin Flame Coaching Sessions, exclusive Twin Flame Card Readings, Twin Flame Artwork, jewelry and much much more.
Spring is here, and with it comes our first annual Sweet Spring Fundraiser. The fundraiser is organized by the Church of Union and Twin Flames Universe, and will also feature a series of free workshops and a phenomenal auction with a chance to win exclusive gifts and services donated by Jeff and Shaleia.
The fundraiser is a fun way to support Unionism, the underpinning tenet of the Church of Union. In this case, it will help our organization in spreading the love and truth of Twin Flames, as well as the Teachings of Union to the world. So, if you believe in Twin Flames coming together, this is the best way to show your support this upcoming month.
Plus, you get to win an amazing prize or an exclusive gift from Jeff and Shaleia or our Ascension Coaches! But more on that later in the blog.
How to participate
From March 19th to March 26th, you can donate to the Church of Union to have a chance to win one of our prizes. There are 2 ways to participate.
This is your chance to win one of the priceless and highly treasured items offered by Jeff and Shaleia during the fundraiser. The auction will consist of 4 priceless items:
One of Shaleia Divine's

original artworks
Jeff Divine's

multimillionaire wallet
One signed copy of

Twin Flames: Finding Your Ultimate Lover
Check out the details of these wonderful prizes and all the information on the auction. Auctions take place during a limited amount of time and the bidders remain anonymous. The highest bidder wins and is given 24 hours to claim their prize. Prizes will go to the next highest bidder if the first bidder does not complete the payment.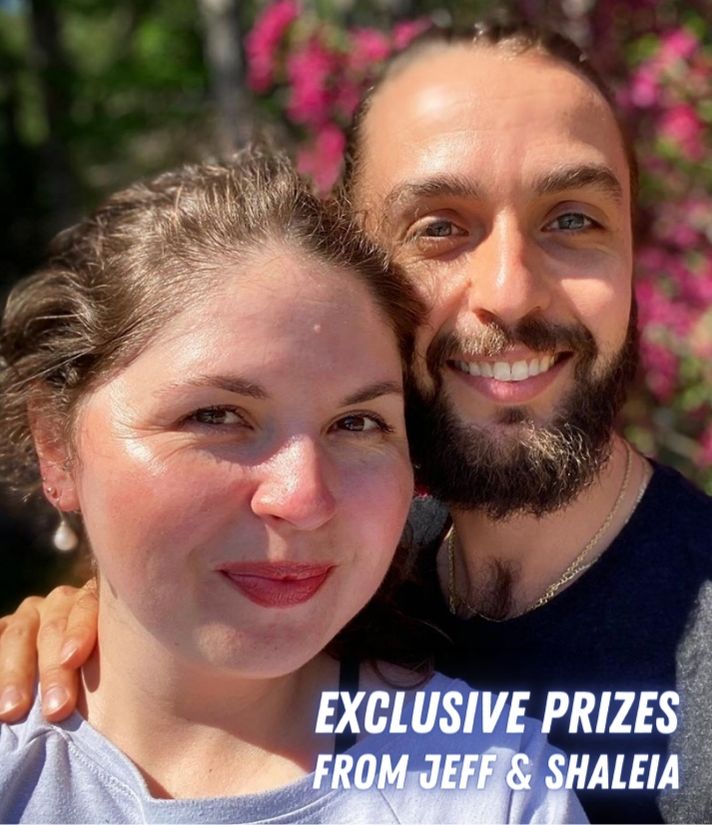 The Raffle
The raffle takes place during the whole period of the fundraiser. Each $1 donation given during the fundraiser, is equivalent to 1 ticket for the raffle. Monthly donors and tithers will automatically receive tickets.
Every 100 tickets = 10 more bonus tickets! And each ticket acquired gives you a chance to win an item or service from the prize pot.
The more donations we have, the more prizes will be available in the prize pot. Prizes will be awarded starting with the most valuable. The winner of each prize from the draw will be contacted by email and will have 24 hours to claim their prize.
The Raffle Prize Pool
Our raffle prize pool consists of 80+ prizes.
Within the pool is a signed copy of THE reference book on Twin Flames, Twin Flames: Finding Your Ultimate Lover, a signed copy of the Twin Flames Ascension Introductory Course and a Romance Report, one of the most powerful and complete Twin Flame readings ever given (it will fast-track your Twin Flame journey exponentially).
All of these priceless gifts have been generously donated by Jeff and Shaleia. And we also have amazing art pieces, very valuable coaching sessions offered by our Ascension Coaches, and readings to help you heal your Twin Flame Union.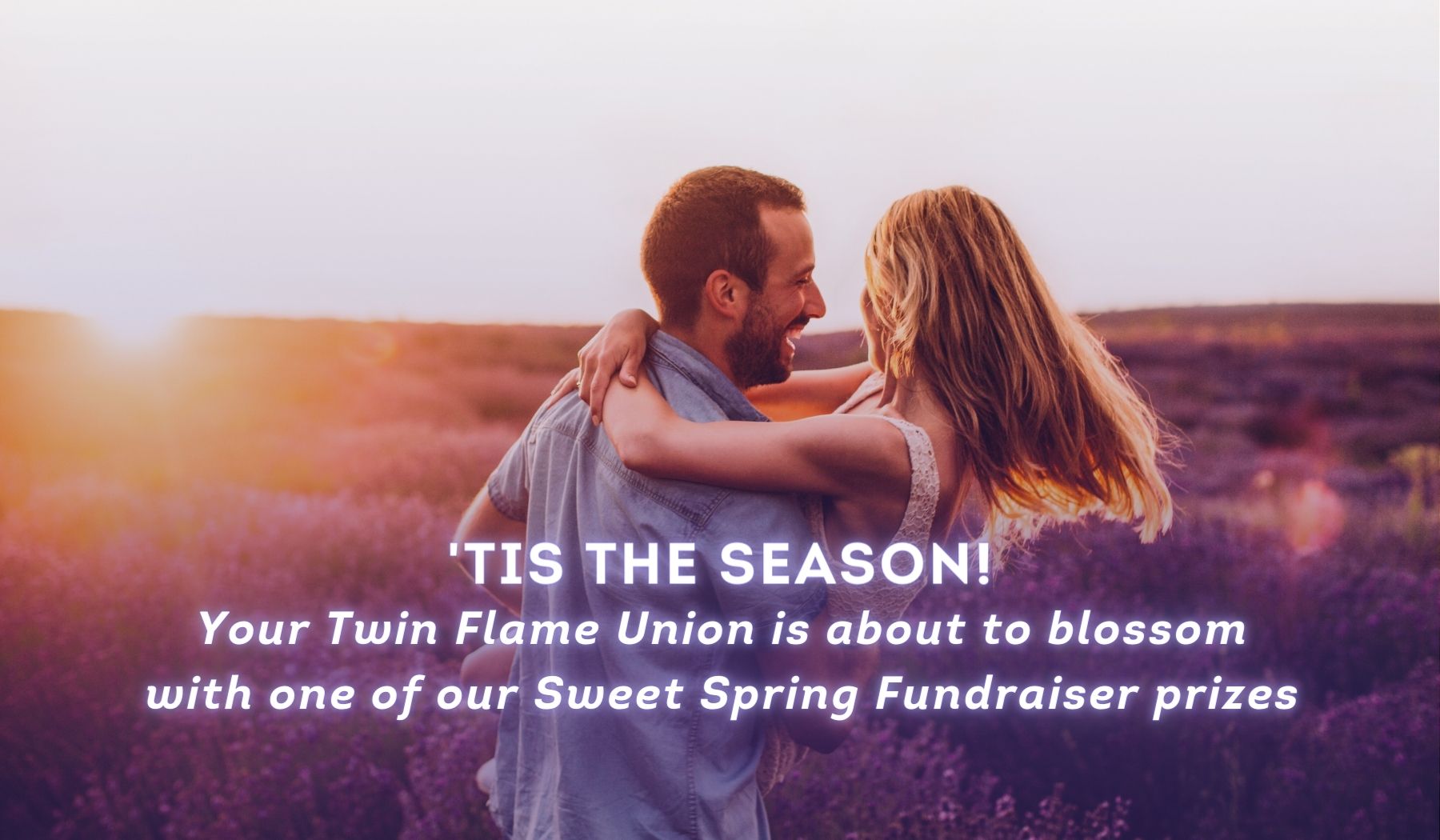 Prize Draw
Dates for the auction and Prize Draw will be announced during March. Don't forget to check our Church of Union website regularly for updates. The winners will be drawn and announced on March 26th. Check out the participation details above to know how to claim your prize if you win.
Supporting The Community
Our annual fundraiser is a fun and important occasion for everyone involved in the Teachings of Union. All proceeds help our Church of Union to provide our weekly sermons, to grow and to bring Heaven on Earth to the world. By giving during the fundraiser, you not only get a chance to win a wonderful and unique prize, you also help us in putting out even more Twin Flame content to help bring all Twin Flames together.
Even $1 helps in bringing Heaven on Earth. Every donation counts.
Ready, Set, Raffle!
During the next few weeks, a number of announcements will be made about our Spring Raffle. From March 19th to March 26th, we will also go live for daily workshops. A great occasion to ask any questions you have on the fundraiser and get exclusive and up-to-date information.
We are really looking forward to this month of festivities with you! So go to our Church of Union website to bid and donate.
Our Sweet Spring Fundraiser Is Here!
Further Reading and Resources to Claim Your Twin Flame Union Now!