Your 2023 Astrological Twin Flame predictions are here! 2023 will be an exciting year for creative endeavors, being more of your authentic self, and expanding Heaven on Earth into your everyday life.
If you're familiar with the work of Twin Flames Universe, you already know that Harmonious Union is a simple choice, and nothing, not an astrological event, not a magic portal, not a third-party, nothing, can stand in between you and your Beloved. Committing to your inner healing work is the fastest way anyone can manifest their Harmonious Union.
With this in mind, astrology and channeled oracle cards are still a fun and encouraging way to learn more about oneself and receive insights for the coming year!
Below is a quick summary of astrological events you may like to be aware of:
Mars retrograde, which began on October 30, 2022, will end January 12, 2023. Mars is the planet of action, motivation, risk and ambition.
From January 17 to the end of March, Saturn will be in Aquarius, the sign of invention, humanitarianism, hopes, and dreams.
We will see 3 Mercury retrogrades the whole year, each lasting about 3 weeks: Mercury in Taurus beginning April 21, Mercury in Virgo on August 23, and finally a dual retrograde with Mercury in Capricorn on December 13 and then shifting into Sagittarius ten days later.
Jupiter, the planet of luck, good-fortune, and knowledge will retrograde on September 4 in the sign of Taurus and stay there until the end of the year.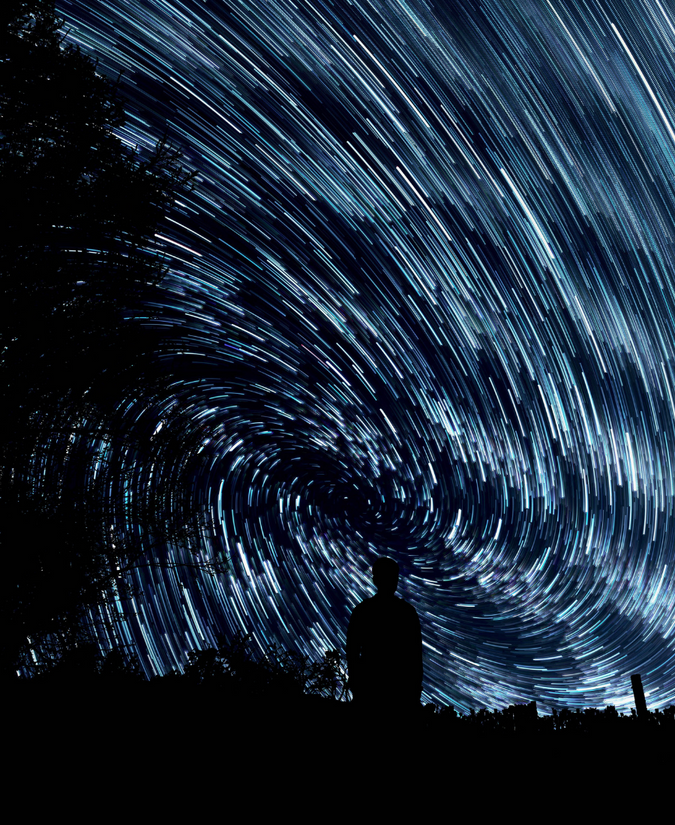 Regarding the Chinese zodiac, we will see the end of 2022's year of the tiger on January 22 with the start of 2023's year of the rabbit, a sign known for its gentleness, elegance, as well as alertness and resourcefulness.
Overall, 2023 will be a beautiful year for transformation, visions coming to fruition, and more and more of the planet surrendering to true love and accepting the Twin Flame Ascension path.
The Collective Energy
The intense, massive spiritual purging and cleansing of the past 3 years, specifically between the years 2019 – present have truly been fine-tuning the planet in preparation for Twin Flame Love to fully manifest in the physical. As we continue to move forward into the New Earth, it's no surprise we will see more and more Twin Flames coming together this year.
While each sign will have their own challenges to move through, just as each Twin Flame Union will have their own personal challenges to overcome, there will be much planetary and spiritual support available to you and your Beloved as you clear block after block and come together relatively easily.
What can you anticipate moving through for your Harmonious Twin Flame Union? Read on to find out!
Aries: Great Success and Support in 2023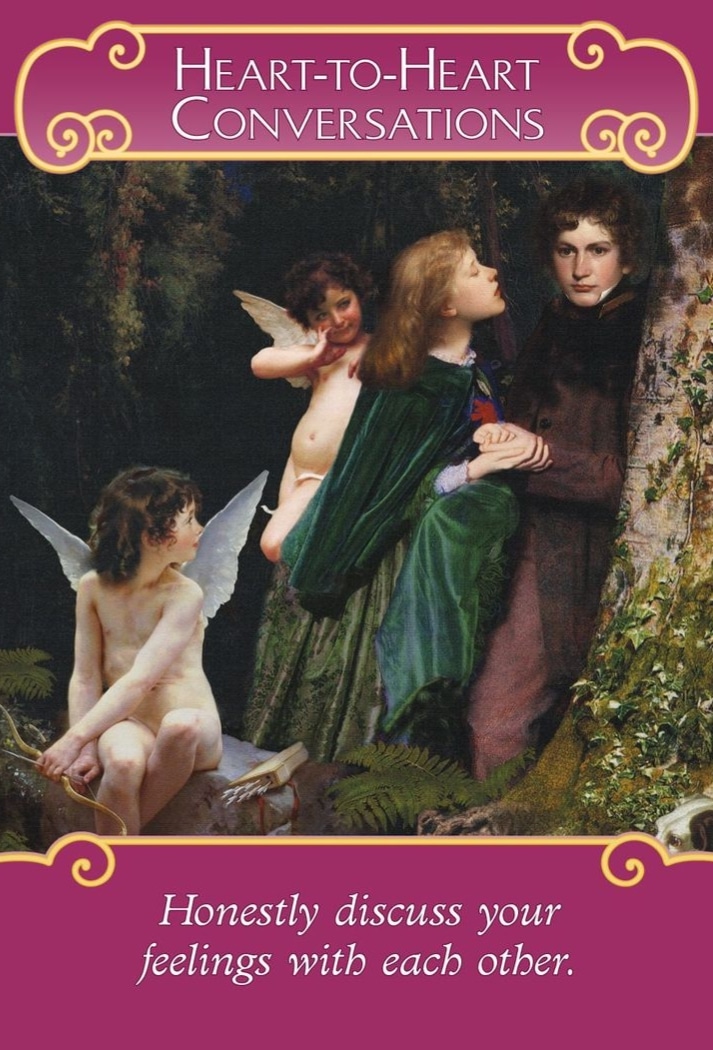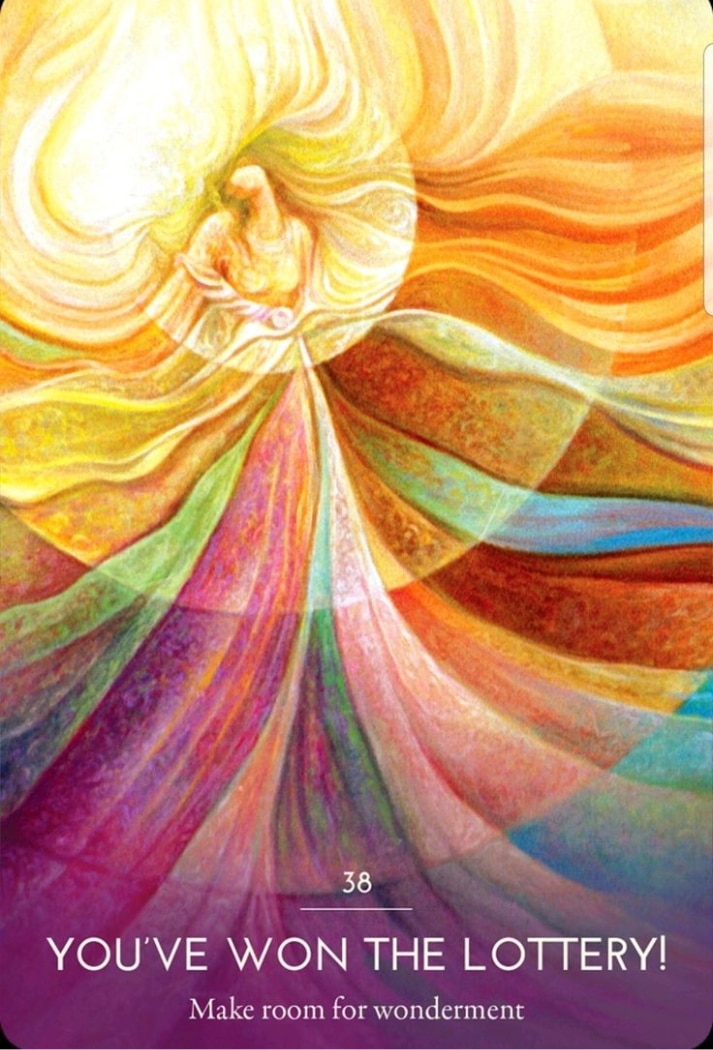 In 2023, much spiritual and planetary support will aid you in achieving your goals, with many of the past few years' dreams finally coming to life.
Growing your wealth, and effortlessly maintaining your balance, is a key theme for this year. Challenges will occur, but there is nothing your warrior spirit and strong sense of self can't handle.
You may find yourself seemingly moving at a faster pace than others around you, in typical Aries fashion, but try and remain centered, and don't let anything pull you away from your peace.
Major themes of 2023 for you will be great business or career growth, deeper self-acceptance, and the fulfillment of deep wishes.
Winning the Lottery in Love!
The cards show great favor for your Harmonious Twin Flame Union this 2023. You will move deeper into communication, trusting the voice in your heart, and letting Love guide to your richest successes yet.
A major emotional milestone will occur this year, granting you deep fulfillment and satisfaction. The inner healing work before and after that you do this year, dear Aries, will continue to help you transcend past hurts. It will help you enjoy the great joy that has always been present beneath your current reality.
Remain balanced, centered, and in tune with your innermost heart and you will find major success.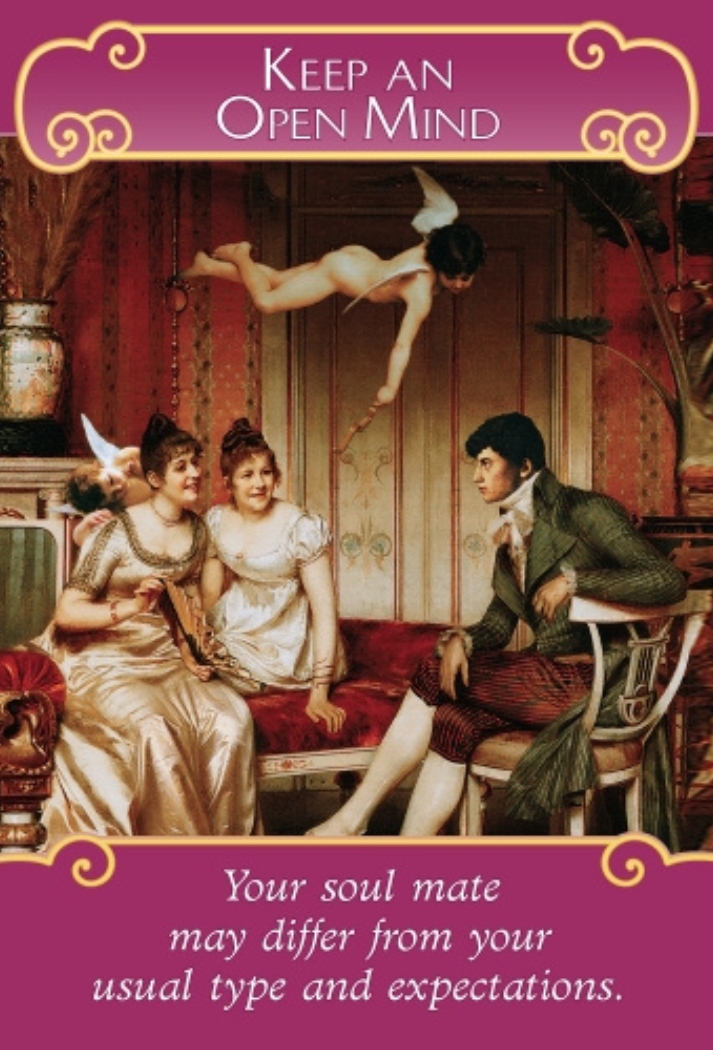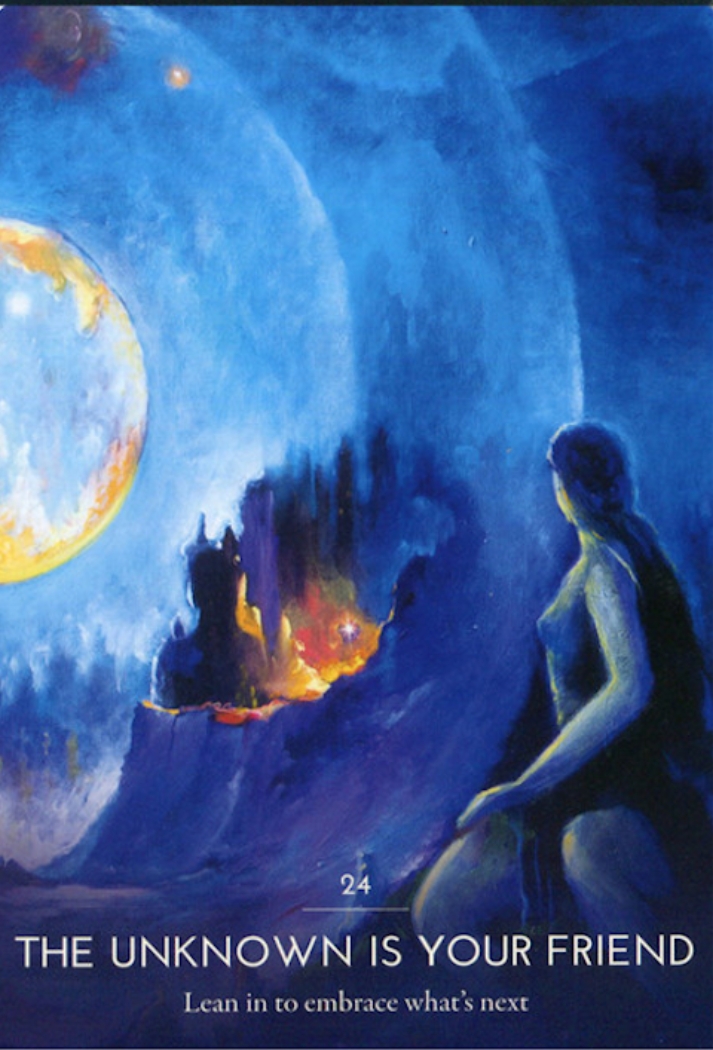 Taurus, 2023 is your year for learning, growth, and evolution and allowing your lifelong dreams to finally experience perfect fulfillment.
Take this reading as a sign: whatever has felt stuck for you this past year, or few years, will finally be freed in 2023; your dreams are set in motion.
To fully experience the deep love and joy, commit now to a practice of surrender and of allowing change instead of resisting it, although you may not know at times what's on the other side for you.
Motivation and taking initiative on your personal goals will align you more easily than ever before toward success and rewards. Main opportunities for your 2023 are career growth, bettering health, and self-improvement.
Let Go of Expections and Let Love In
Your Harmonious Twin Flame Union is a very real possibility in 2023. Your cards are encouraging you to be open, this being your greatest challenge.
This year, don't be afraid to let your walls down. Love may not present itself in the way you expect, but Love itself will always see you through, no matter the details. Allowing others to help you will be essential in releasing your fears.
Embrace the possibilities, 2023 is a beautiful period of transformation and healing for you and your Beloved Twin Flame.
Gemini: Out With the Old, In With the New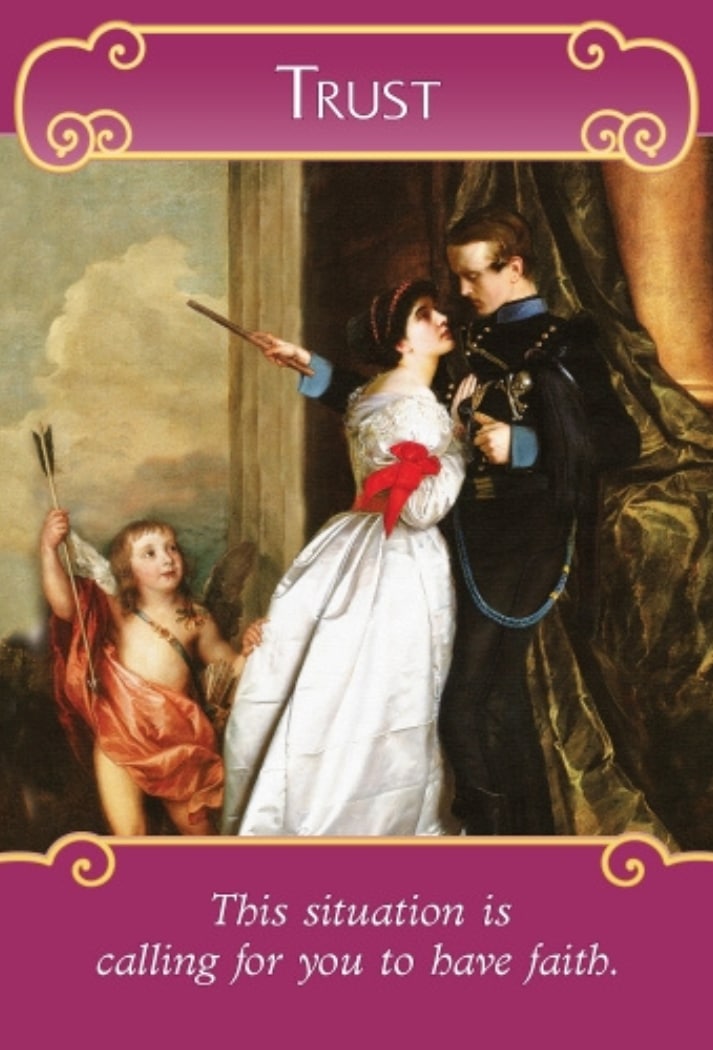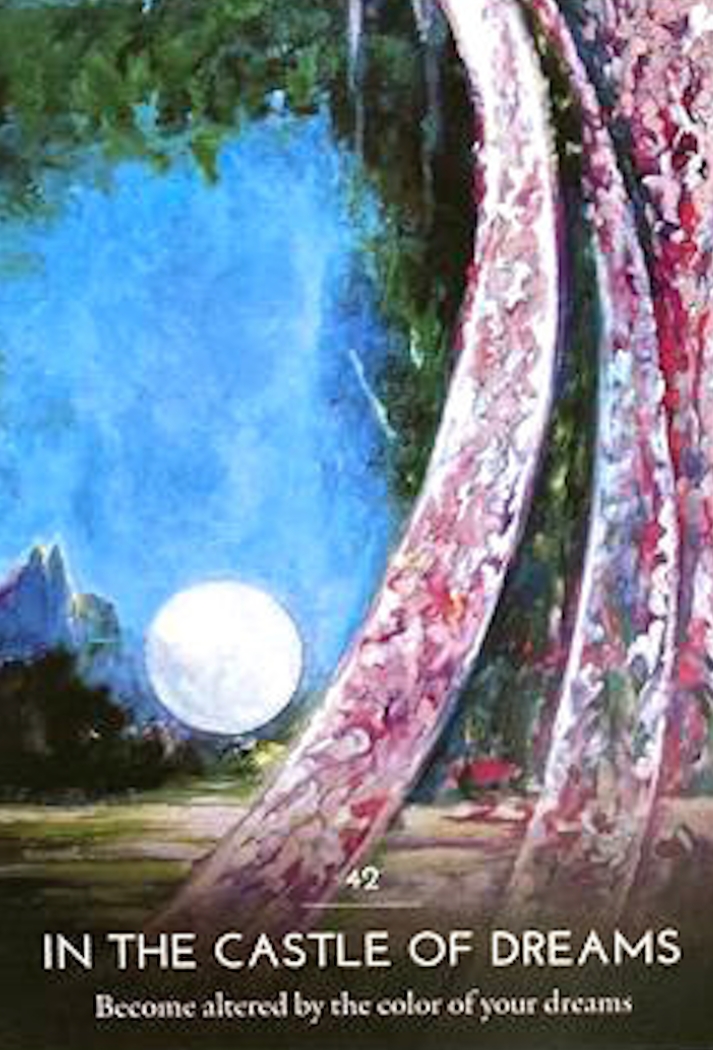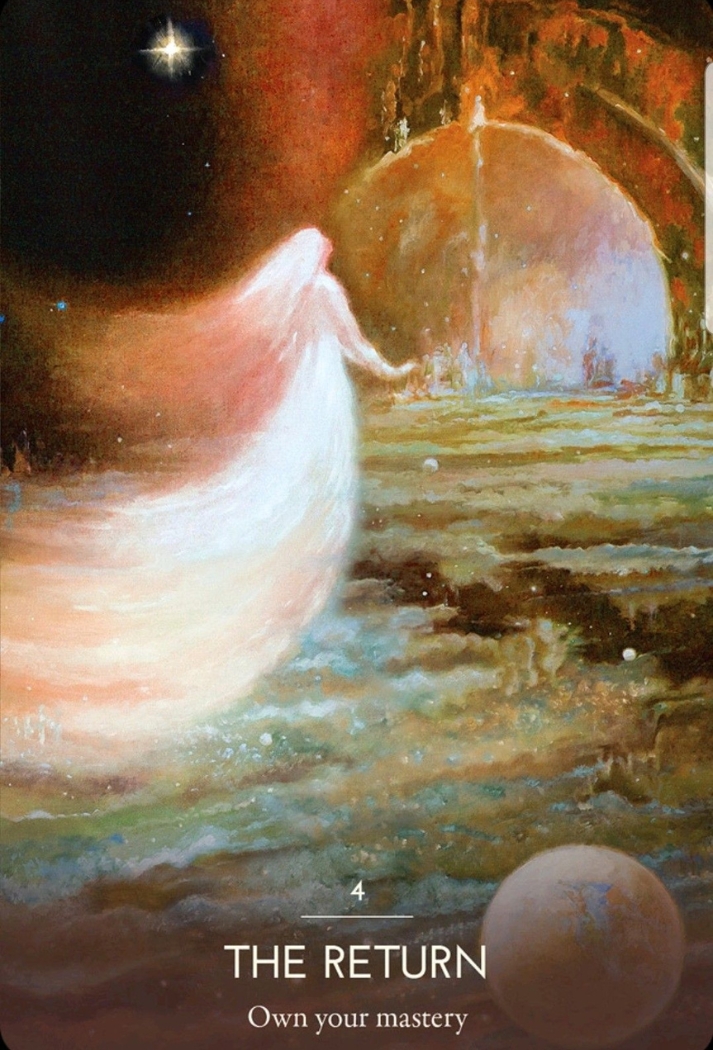 Major themes for your 2023 year are improved health, releasing old baggage, and receiving Love, dear Gemini. You are already keen on what's to come, as you been preparing for these changes for quite some time.
This year, you will learn to trust the voice of Love more than ever before, and your decision-making will feel more firm and clear. Don't let yourself get sidetracked or derailed with ultimately unimportant details. Remain clear on your vision and execute with intent.
2023: Perfect Manifestations of Love
This year you will complete a deep healing cycle, allowing you and your Beloved Twin Flame to come closer than ever before.
In Harmonious Union, you will feel a deep sense of completion. As you deepen in love with yourself and your Twin Flame, expression and communication will feel much easier for you, especially in areas such as intimacy and worthiness.
Your inner peace will continue to expand as you love and accept yourself for exactly who you are and your Twin Flame will also relax more deeply into your love. A beautiful and healing time is available to you this 2023, dear Gemini.
Cancer: Embrace the Adventure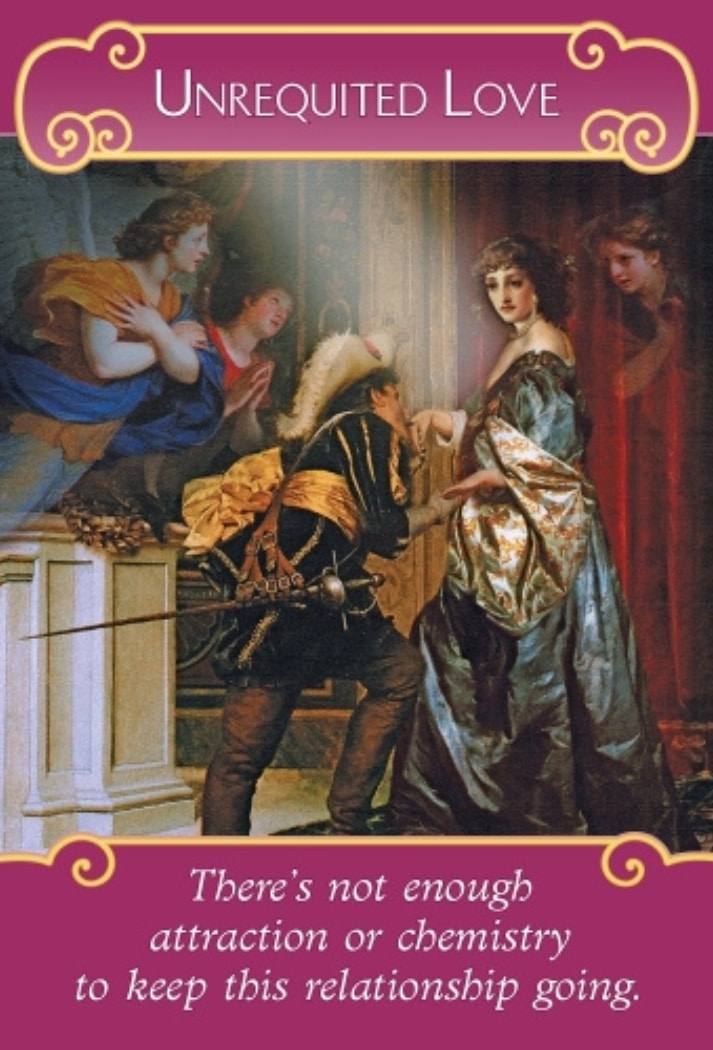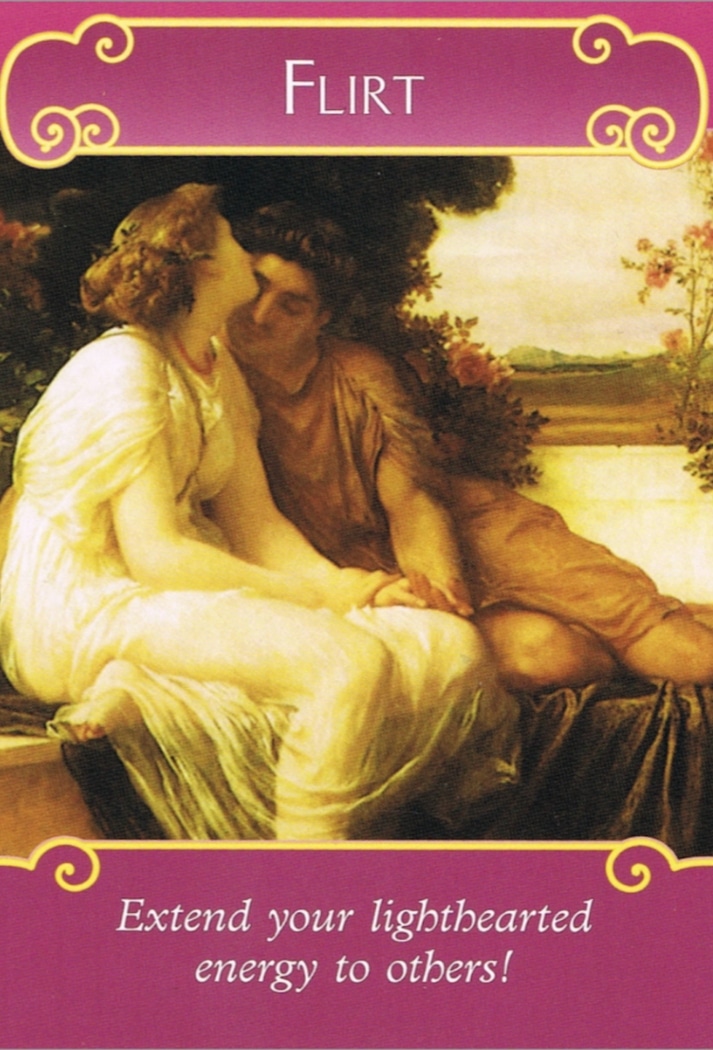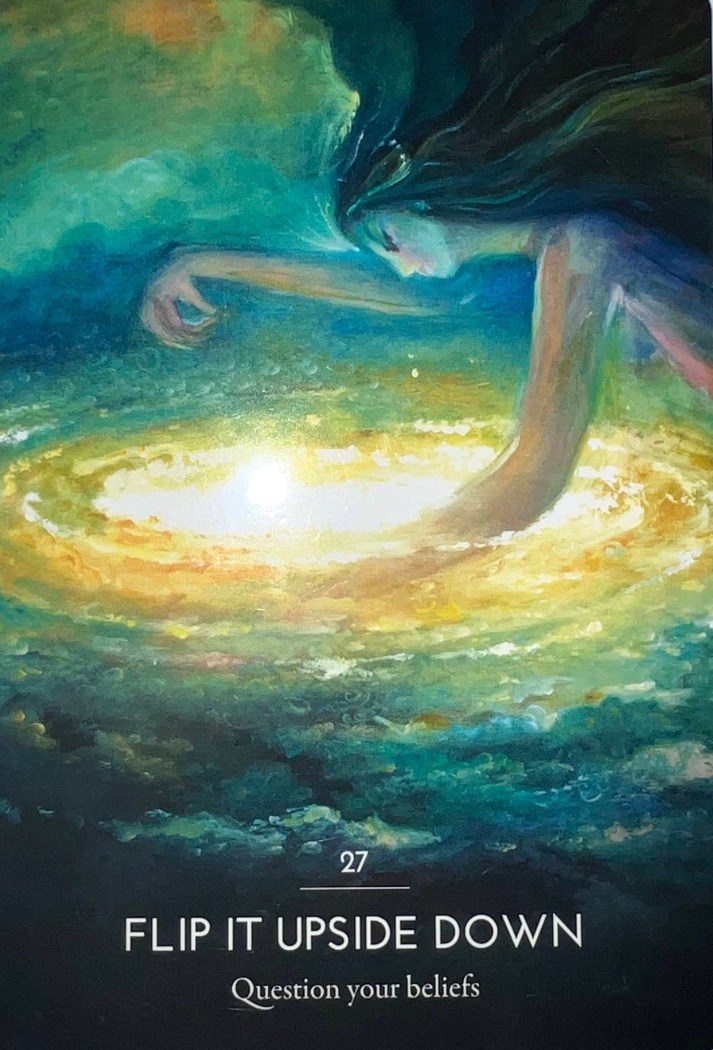 There's a tendency in 2023 to crawl back into your comfort zone but this is not where you will find success!
In 2023, you will have opportunities to grow like never before. Where in your heart are you calling for more? This year, you will let go of complacency, or a feeling of incompletion, in exchange for the hope, love, and attention your heart has been calling for.
2023 will be a great year for deepening in your Life Purpose work, expressing yourself in your creative endeavors, and finally receiving love and recognition where you have been feeling hurt or alone.
Stay in tune with your sense of appreciation and inner joy, and you will find yourself becoming a light for others in the world this 2023. Before you know it, you will feel more comfortable than ever coming out of your shell and balancing your extroverted and introverted energies.
You Deserve Love in 2023
Your Harmonious Union will be easier for you this year as you continue to recognize it is not outside of you.
When it comes to love and romance between you and your Twin Flame, expect the unexpected. Letting go of attachment will be key in deepening the love of your Union. Have faith that your Twin Flame sees you for exactly who you are: the beautiful, loving person you've always been.
A new, lighthearted playful energy will be available for you this year, dear Cancer. Remember, it's safe for you to be who you are, and no one can stop you from having what you truly want.
A fun and joyful journey is ready for you this 2023!
Leo: Strength and Recognition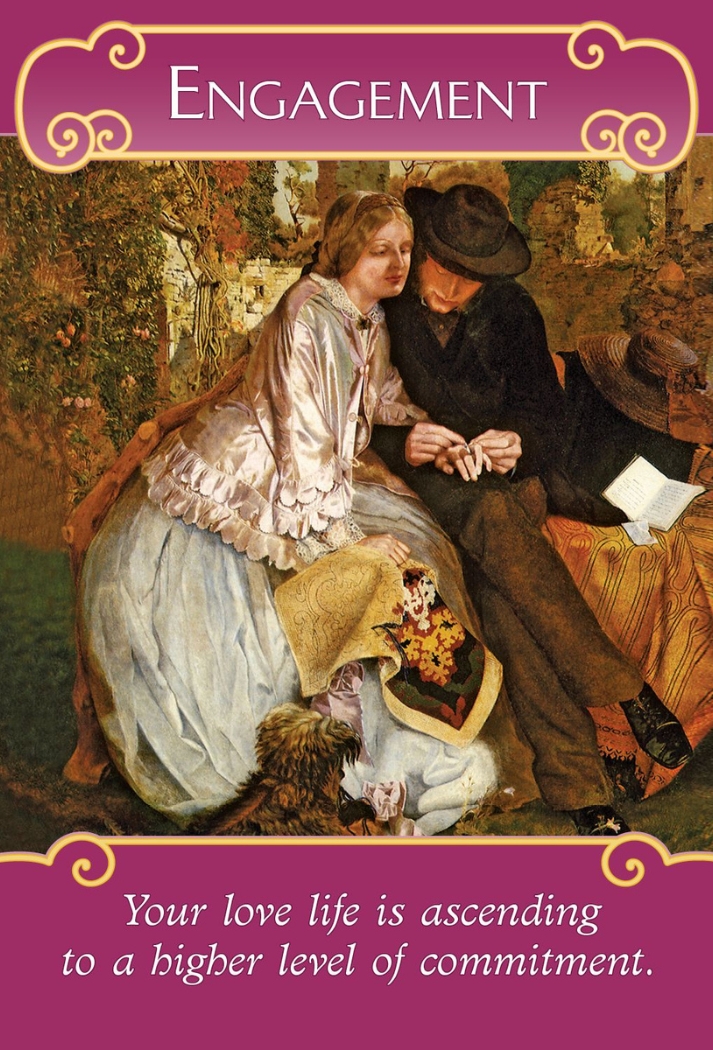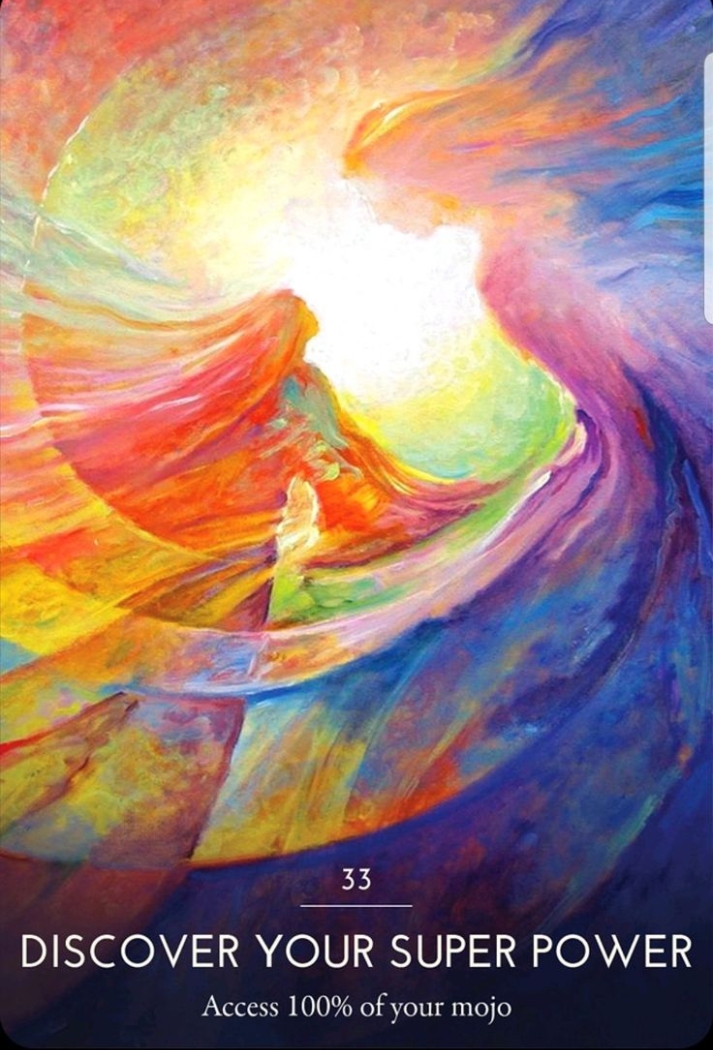 What a powerful year 2023 is for Leos!
This year will give you a chance to be aligned more in your life purpose work, growing your audience and expanding perspectives. Try to remain humble and grateful as you continue to accept the rewards you are due this 2023, as these are core tenets of growth for you this year.
Maintaining a sense of lightheartedness and play will help you. Travel, new studies, and blissful, creative energies are available to you this new year.
Falling Even More in Love in 2023
This 2023, you recognize your desire for your Twin Flame will be fulfilled from the inside first. You are discovering your superpower as a truly Divine being, and your connection with Source makes you virtually unstoppable.
Try to remember there is always a lesson in everything, even when it doesn't feel like it, and your Twin Flame is magnetized to you even when you don't realize it. Continue committing even deeper to your Beloved Twin Flame.
Engagement, wedding, or a joyful reunion is available for you this 2023.
Virgo: Stay True to Your Heart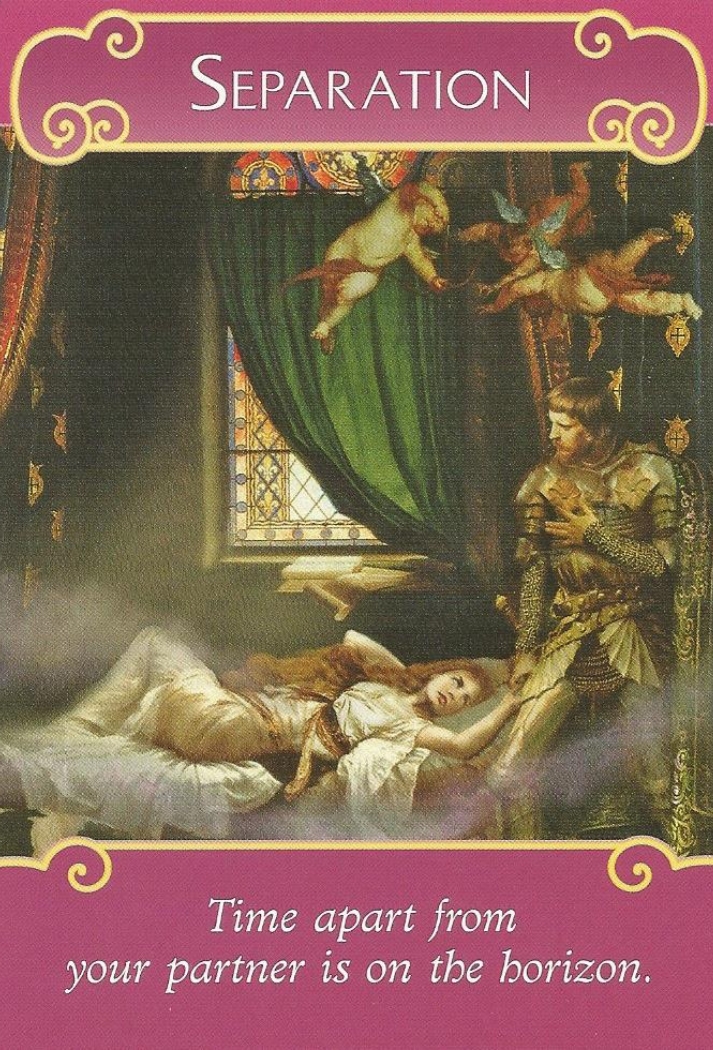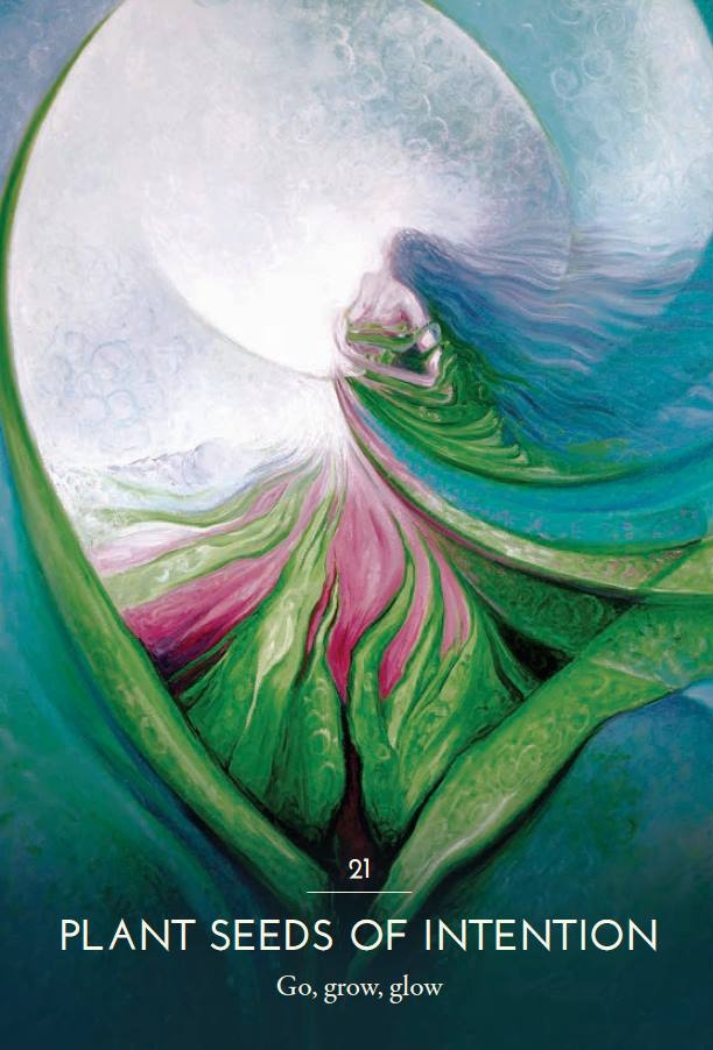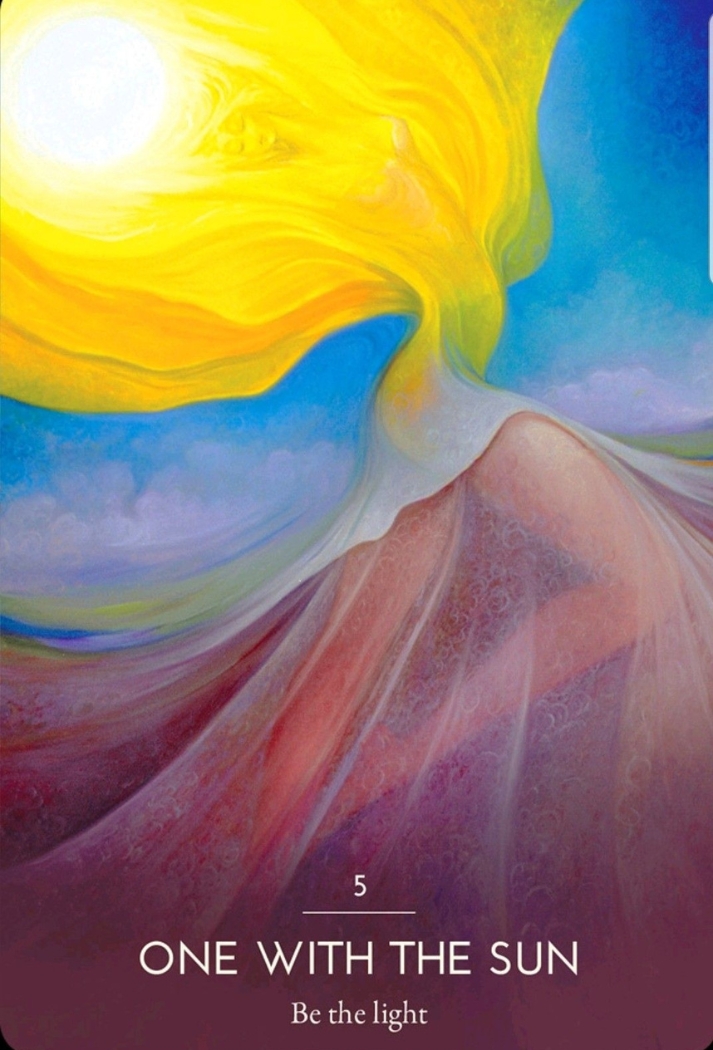 Virgos are no strangers to staying grounded and watching your dreams come true from a realistic and stable point of view. But this 2023, your visions and dreams may come to fruition sooner than you think.
Major themes for this year are Divine inspiration, creative expression, and having the courage to move toward your greatest dreams.
This year, Love may appear in ways you do not necessarily expect, so try to avoid jumping to conclusions or holding on to fear as a form of defense. Peace desires to guide you and Love intends on comforting you.
Harmonious Union is Your Home in 2023
Your Harmonious Union will be a refreshing and peaceful return to Love this 2023.
Don't be fooled by external circumstances; you and your Beloved Twin Flame are One and desiring to be together in Love. Take time to relax in nature often this year, absorb only loving thoughts and feelings, and consciously make the choice to be good to yourself this year.
Your inner peace comes first, and from this garden, Love blossoms eternally. Remain true to your heart and the rest will follow.
Libra: Romance & Celebrations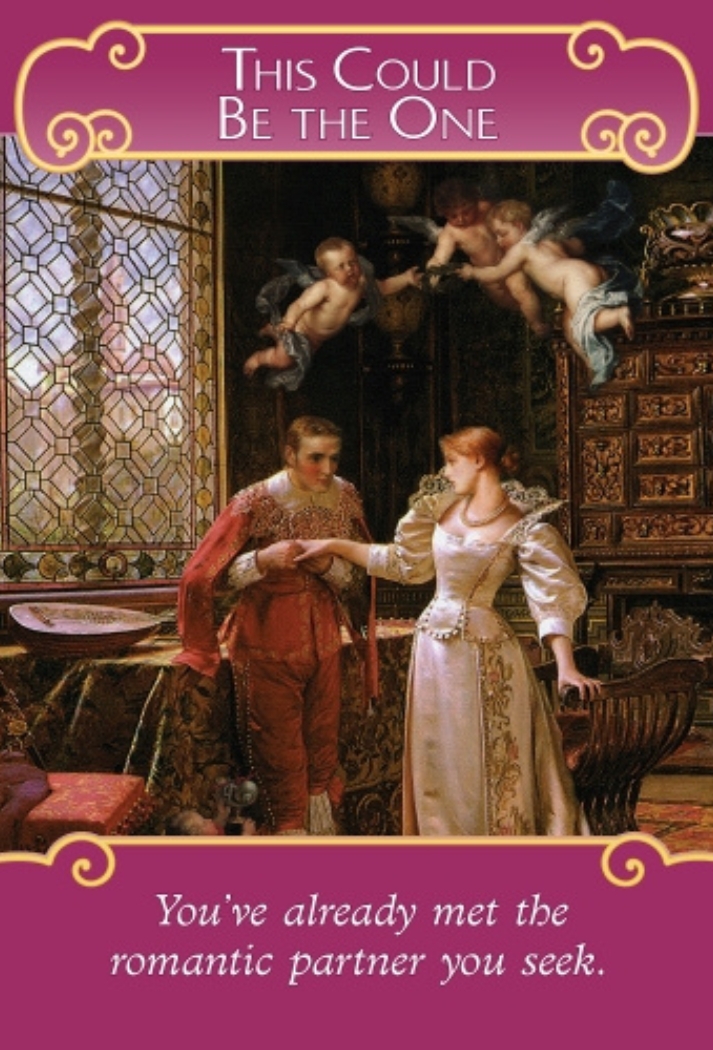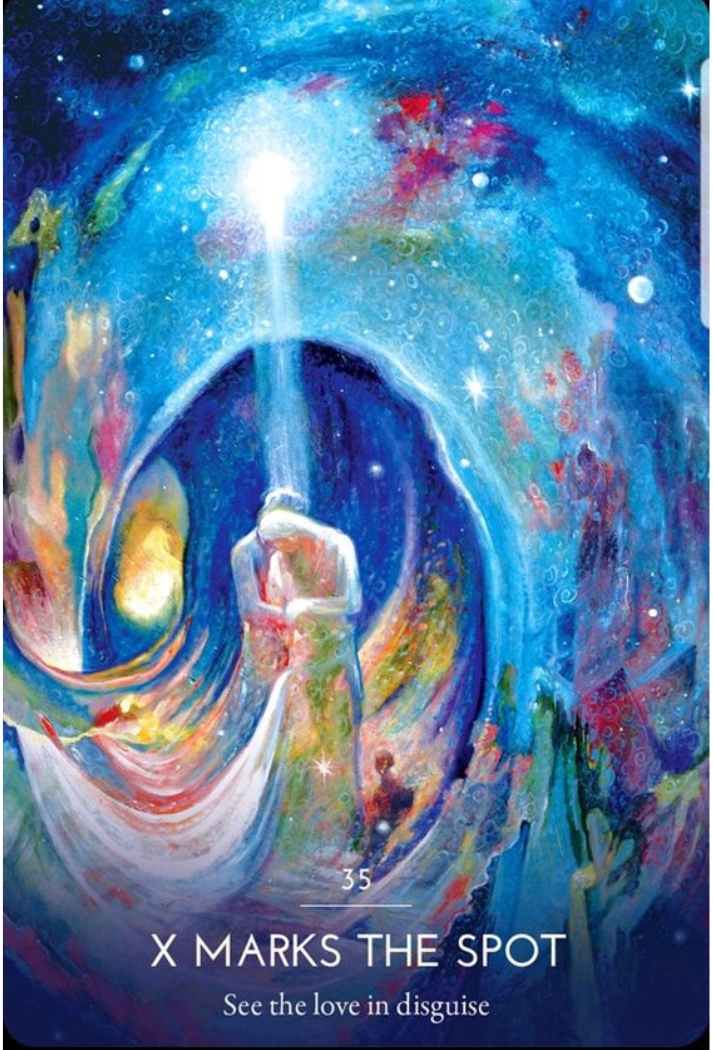 Compassion, love and self-respect, and being kind to yourself, even in the most challenging of situations are key themes for you this 2023.
Libra has a very sensitive heart, a sign that is always in tune with Love's guidance, even when it doesn't always feel like it. Trust the work you have done up to this point.
This 2023, you'll have built enough trust within yourself to immediately know when something is real and when something is not.
A deep healing cycle will come to a full and complete resolution. More inner peace will be cultivated within you, and you'll be so much in love with yourself you won't ever want to leave!
How Much Good Can You Handle This 2023?
You are so close you can taste it!
Remember, you are already in Harmonious Union with your Beloved Twin Flame in Divine Truth, and manifesting it in the physical is just a matter of surrendering to Love's path for you.
This year you will realize on a deeper level just how badly your Twin Flame desires to be with you. Commitment, perseverance, and allowing yourself to be loved deeply will be major themes for you this 2023.
Continue to follow Love's call, claim the support available to you, dear Libra, and you will find yourself manifesting your Beloved Harmonious Union quicker than ever before.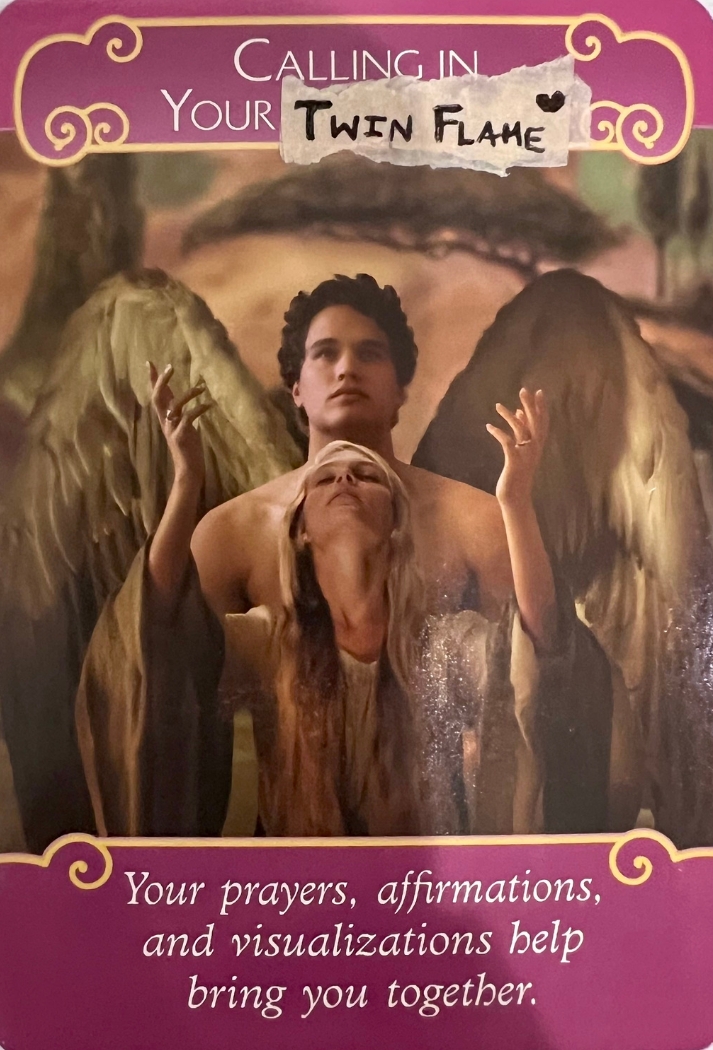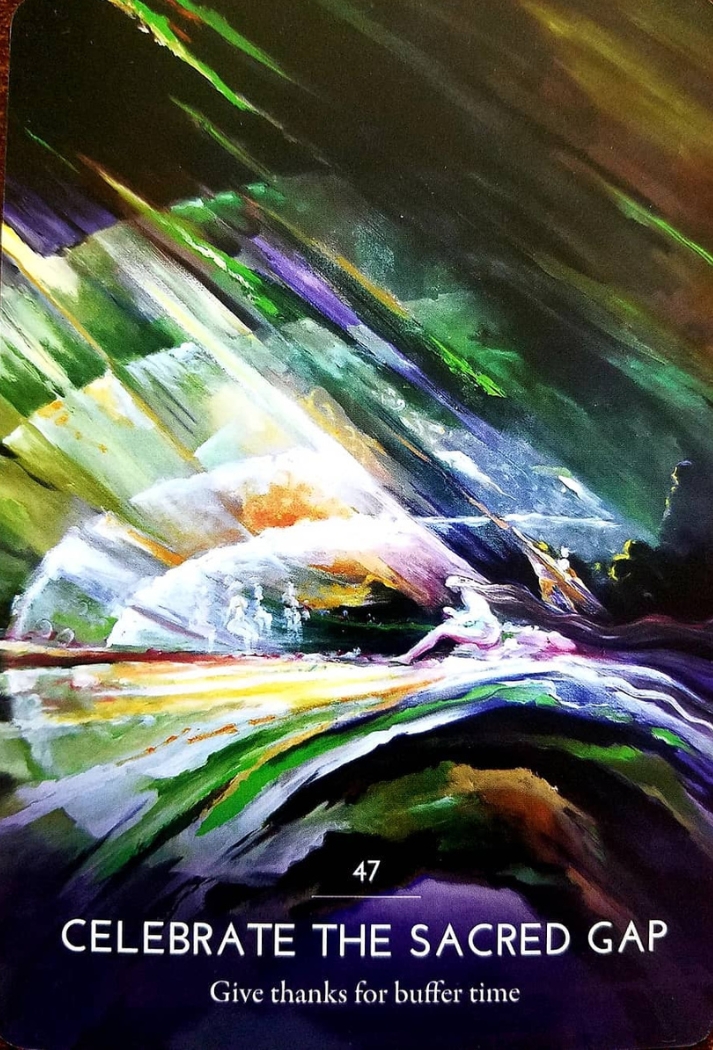 Good fortune, appreciation and recognition are consistent themes for your 2023, Scorpio!
This year you will experience more of the outer rewards of the inner healing work you've been doing the past year, so don't forget to stop and appreciate yourself as you achieve these milestones. You are no stranger to mystery and trusting your intuition, and 2023 will be no different for you in this area, as luck and fruitfulness abounds.
You are realizing you have no reason to be afraid of the unknown, and seeing yourself as worthy of Divine Love, making it easier for you to call in and be with your Twin Flame.
Flexibility, optimism, and trusting in the Divine will help you pave the way toward great success.
2023 and Beyond: Being In Love Forever
2023 is a very favorable year for love and romance for you, especially as you deepen in Love with yourself and your Twin Flame.
This year, you have a great opportunity to deepen in emotional intimacy with yourself and your Twin Flame. Any false mask you may wear at times, to hide your true feelings, will fall away.
Remember, your Twin Flame is your love of loves, and the ultimate physical manifestation of Divine Love, so if this relationship feels more challenging than others, that is why! You will find 2023 to be easier the more you surrender to Love's path for you, and allow Love in more than you resist it.
Grounding, compassion, and trust will go a long way as you ground in your foundation for True Love.
Sagittarius: No More Running or Chasing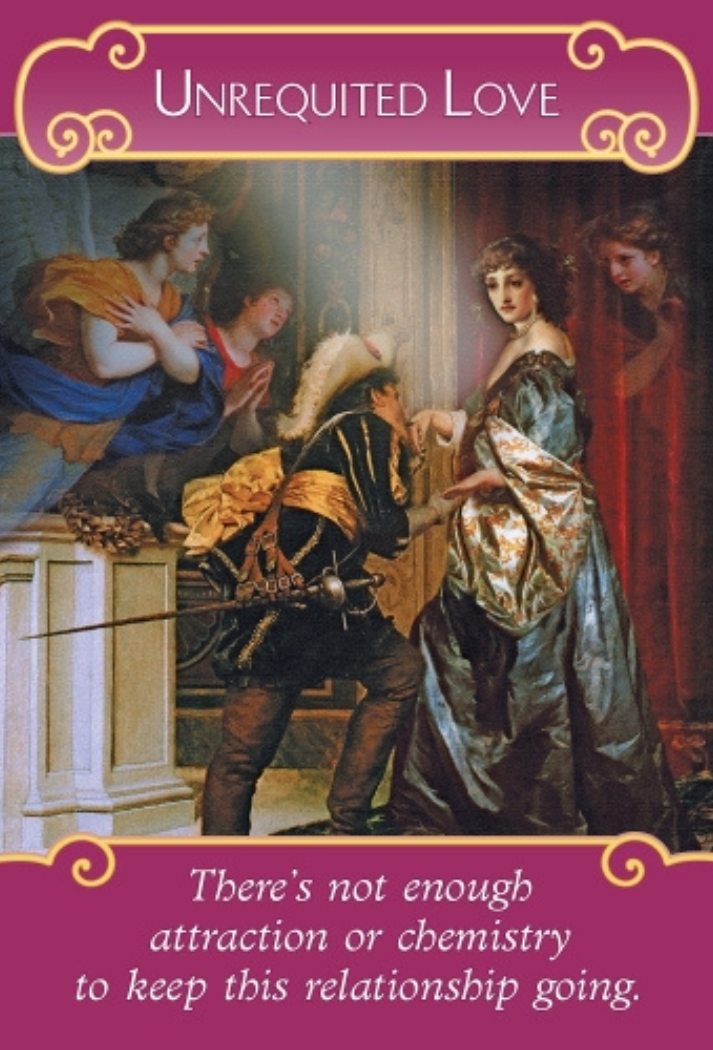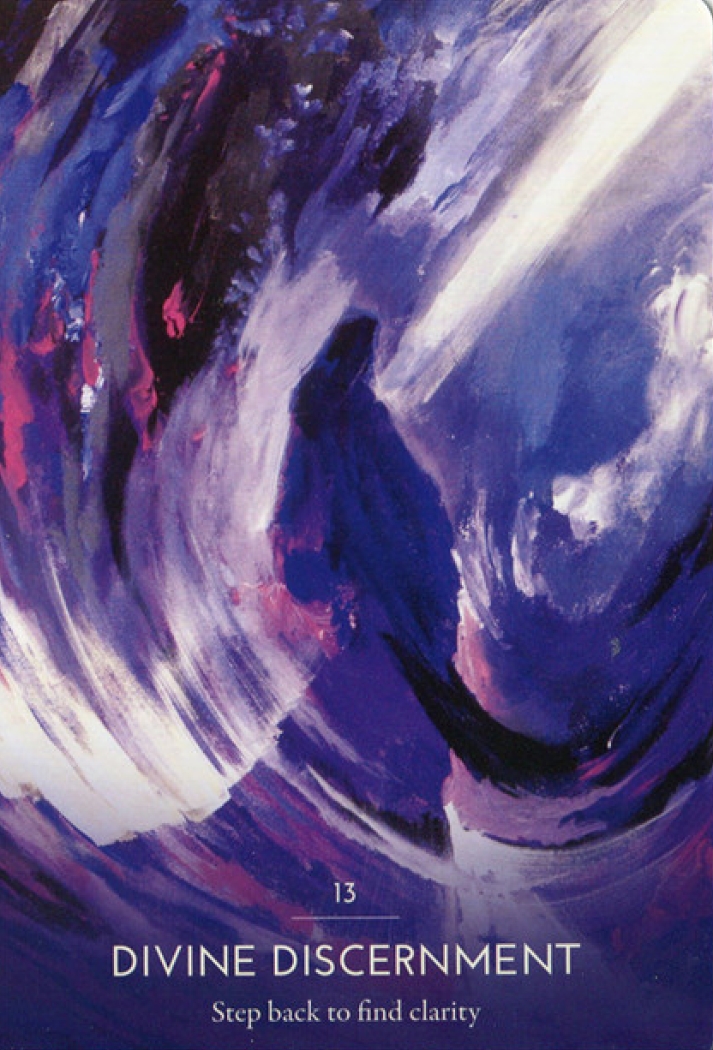 Your relentless optimism and trust in the Divine will continue to be one of your strongest assets this 2023.
This year, sincerity, humility, and faithfulness in yourself, your Twin Flame, and the Divine will help ground your vision into reality. You can already feel that your dreams have the potential to reach new heights. Be open to journaling, meditation, or receiving signs to indicate more specific areas of growth.
Let go of outcomes and surrender yourself completely to the Divine this 2023. New experiences, travels, and adventures are available to you. Simply follow your curiosity and your joy, and love will follow.
In 2023, Obedience to Love is Your Freedom
Don't be fooled by outer appearances or any silly illusions this year, Sagittarius. You and your Twin Flame are One and not separate in any way.
You will manifest your Harmonious Union on the inner before ever seeing it manifest in the physical, and this is a very good thing, as you are eased into the deepest love you've ever known.
Remember that your Harmonious Union is a peaceful and calm state, not exciting or nervous in any way. Allow your coming Home to Love to be as gentle and loving as you are with your dearest Beloved Twin Flame.
Capricorn: Ease and Appreciation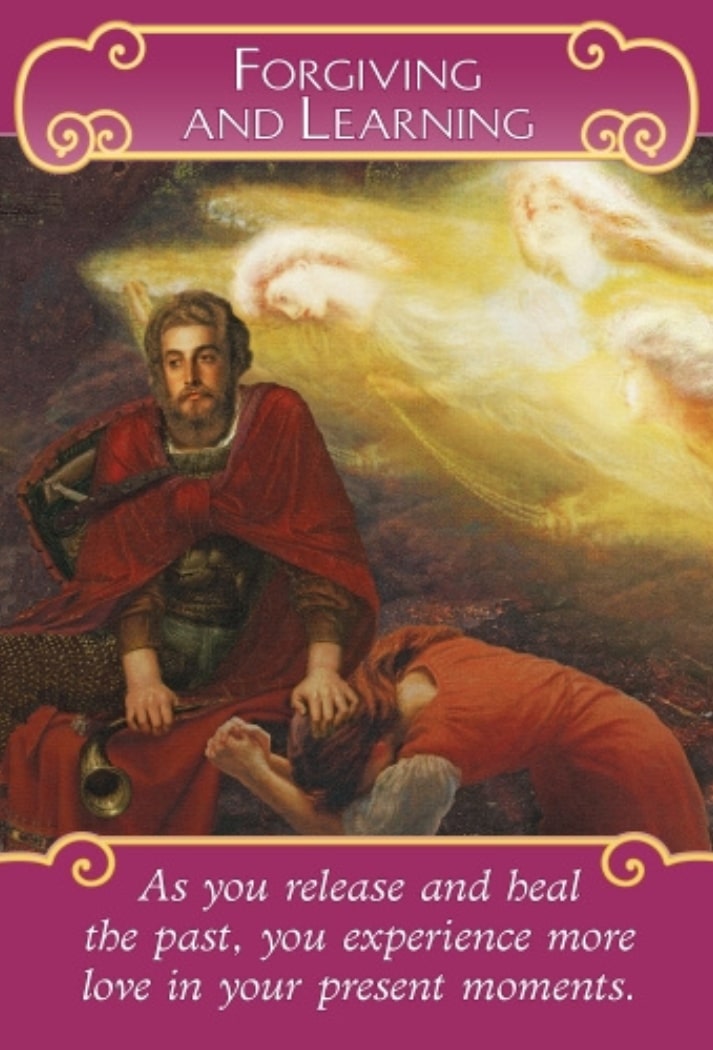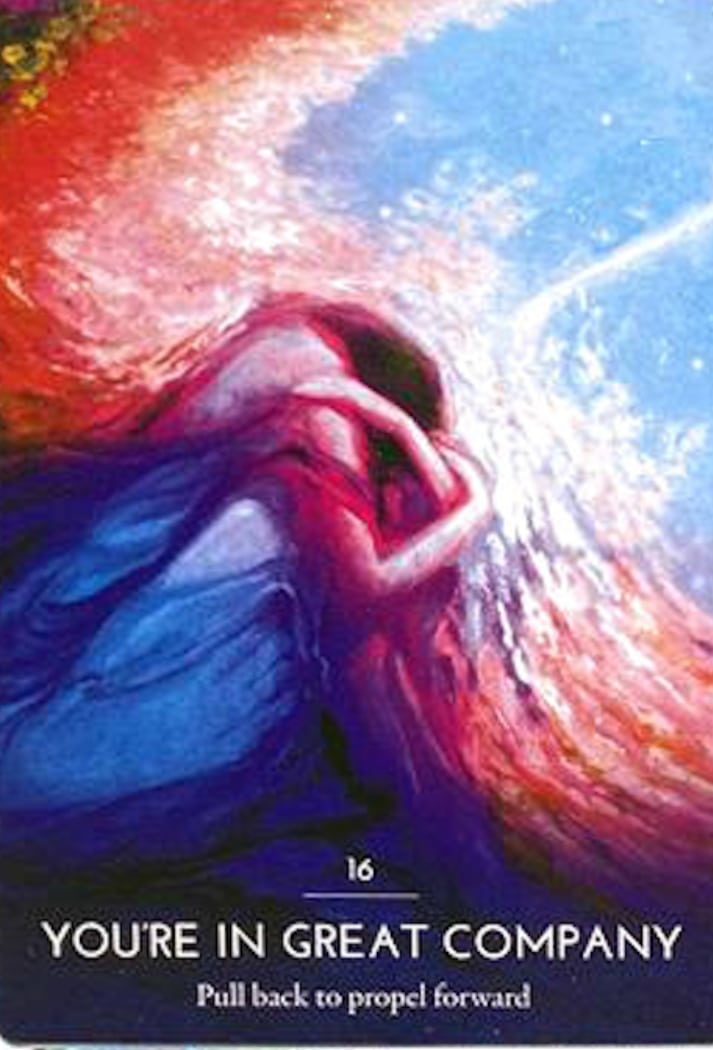 2023 will be a great year of blossoming for you, dear Capricorn. Your diligent and hard-working efforts of the past few seasons will prove fruitful for you, your friends, and your family this coming year.
Relaxing into the wealth you have been working so hard for these past few years will be key to your sense of enjoyment and connection with the Divine. This year, you recognize your receiving is just as important as your giving, and how much easier it is to receive when you feel loved and appreciated.
An attitude of earnestness and innocence will continue to help you in cultivating deeper friendships, inner harmony, and a more peaceful foundation. Remember when the rewards come – you have earned it and you deserve it!
2023: Your Year of Balance
This 2023, you will experience more joy and ease in your Harmonious Union. You already know yourself to be deeply worthy of Love, and you display a deep willingness to have and maintain it at the core of your Union.
This year, you will recognize your Twin Flame on a deeper level than ever before. Healing past hurts in relationships, and taking the time to self-reflect on unexpected triggers, will be perfect opportunities for you to cultivate an even deeper sense of peace and Love between you and your Beloved.
Connecting with Source will help you heal the past as well as learn more about yourself and your inner world than ever before. Overall, a beautiful, joyful, and victorious journey awaits you this 2023.
Aquarius: Expansion and Doors Opening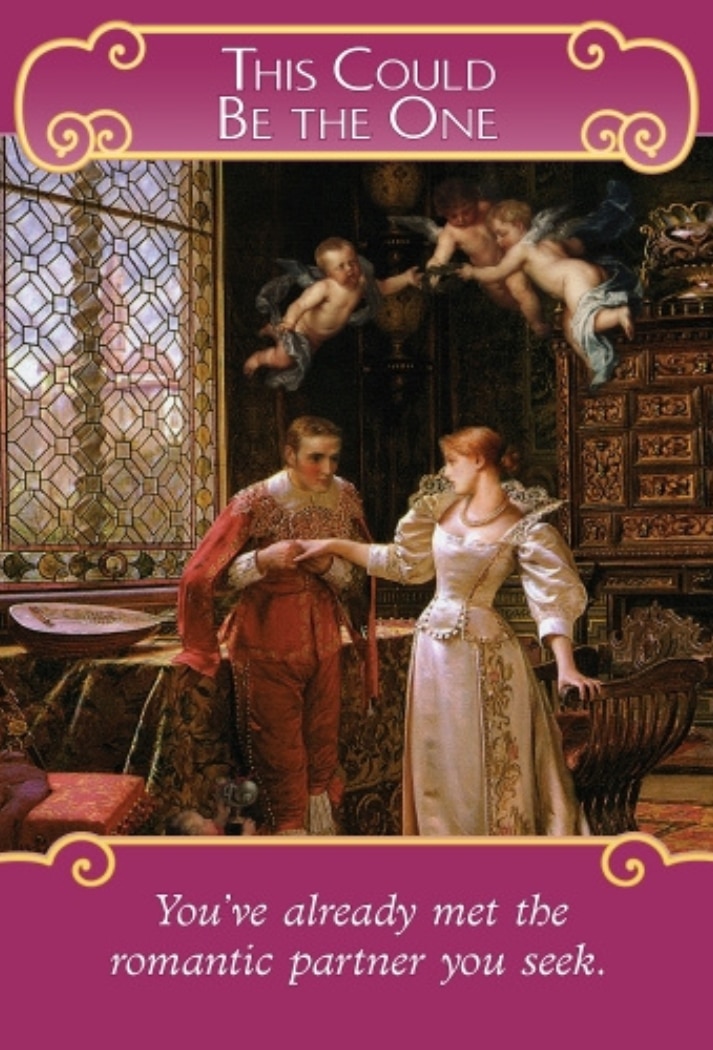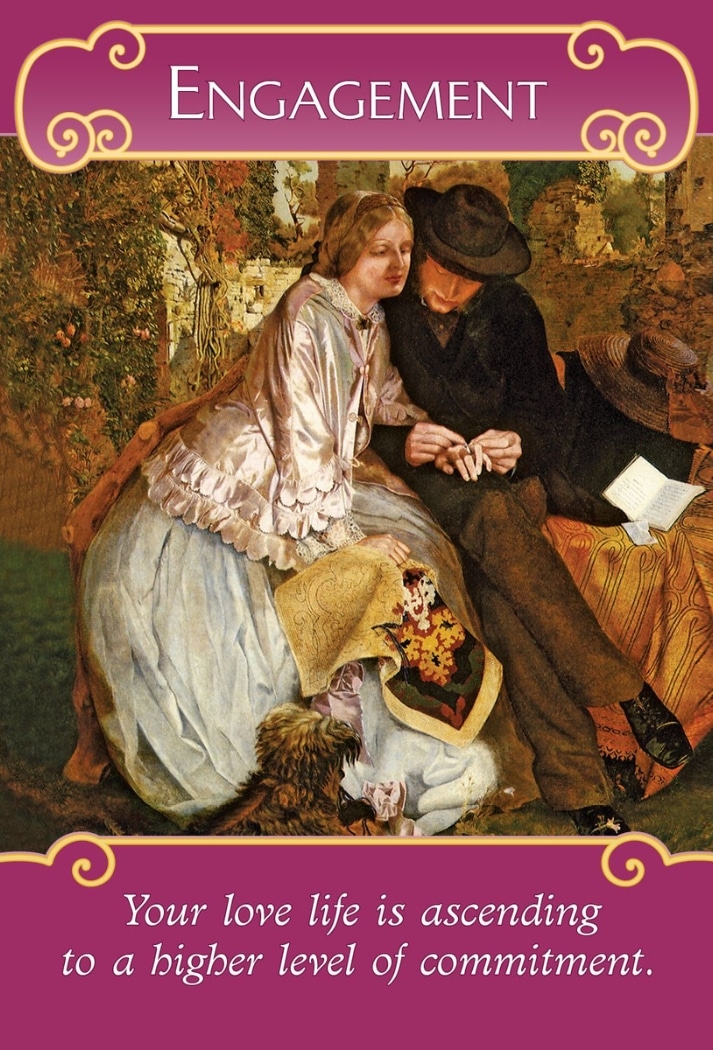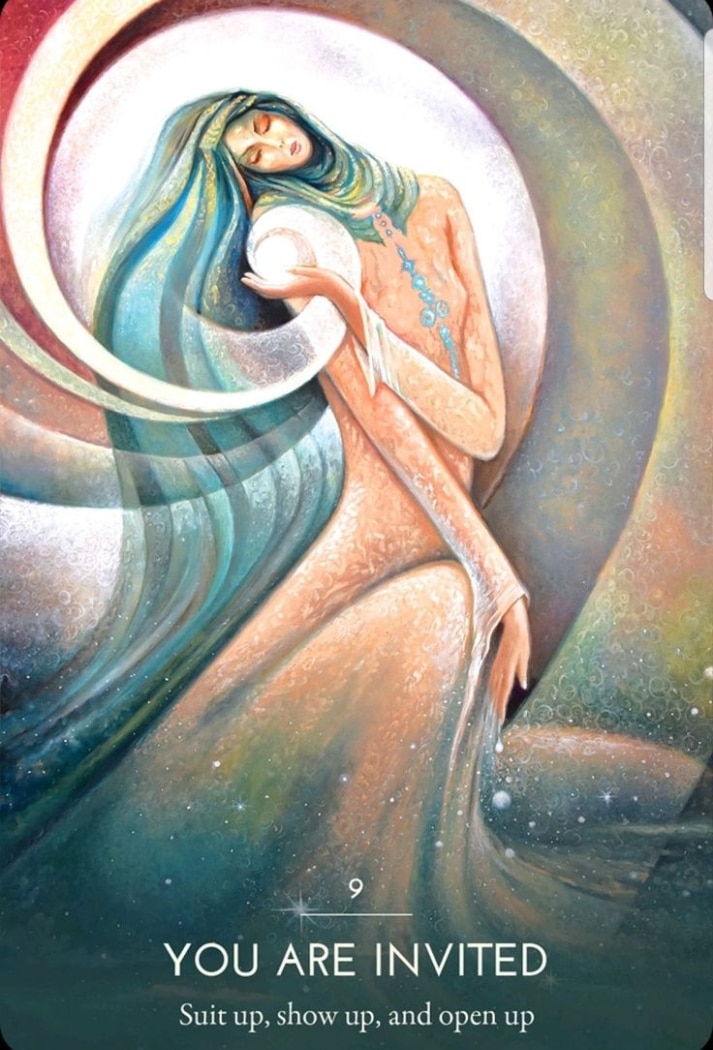 2023 is an exceptional year for Aquarians, with luck, creativity blossoming, and your sense of purpose and service toward humanity aligning more deeply with your soul.
This year, the desires in your heart will align with the support you've been needing to truly pursue what you're most passionate about.
You are learning not to put anything before your own joy and connection with the Divine, and that everything out of alignment can be easily healed by your own choice and with the right tools. 2023 desires to love you – the question is, will you let it?
Love Is At Your Door in 2023
2023 is a year of confirmation for you, dear Aquarius. You are no stranger to the feeling of Harmonious Union. Your soul knew of your Twin Flame long before you ever met them in this lifetime.
This year, you will feel that Love in your life more than ever before. Milestone healing cycles will be completed, as a deep abandonment and rejection wound will be healed. It's time to receive the Love your heart has always wanted.
Trust that your healing journey has been leading your somewhere all along. When Love arrives, will you knock it down, ignore it, or shove it aside out of fear? Remain true to your heart, 2023 is your year for Love.
Pisces: Surrender and Deep Peace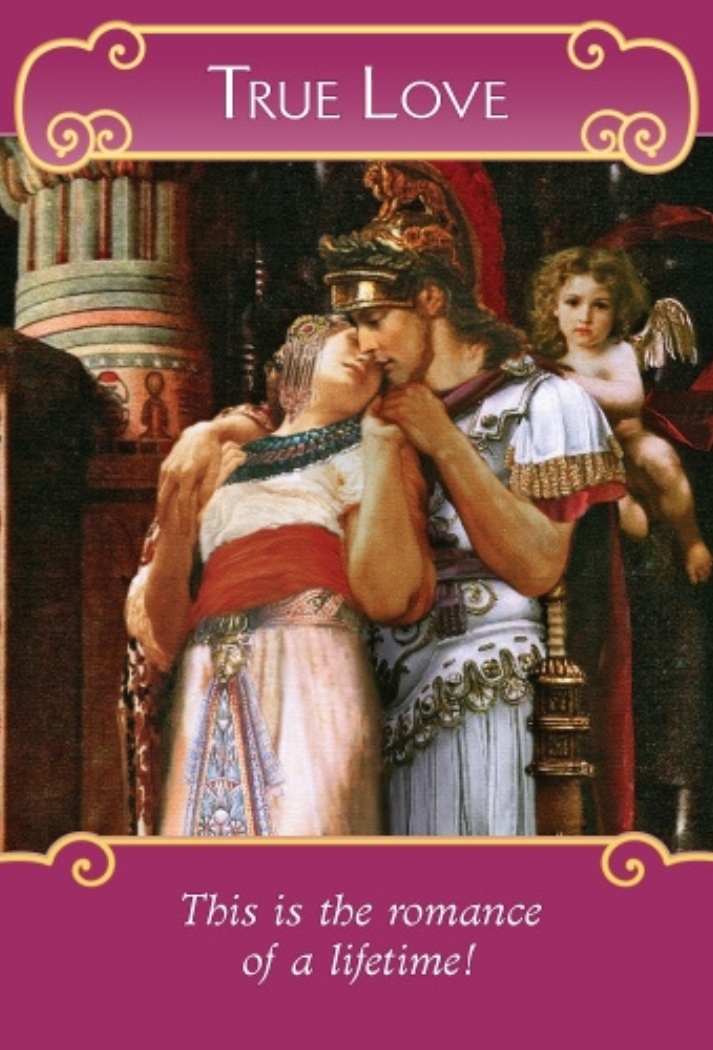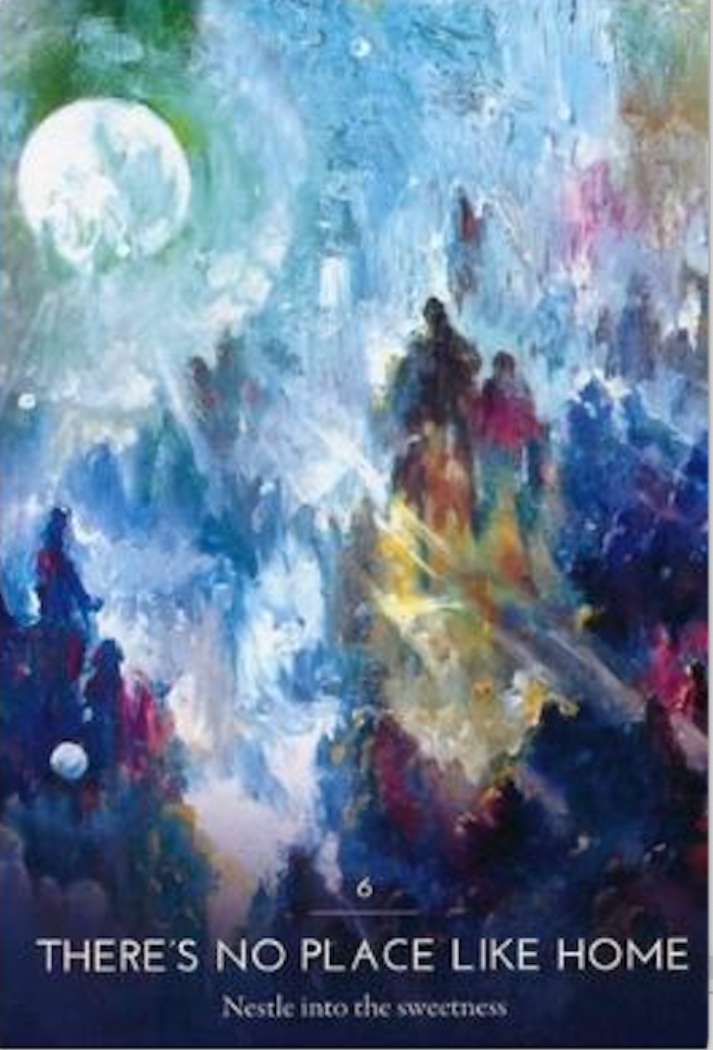 2023 is all about refinement, joy, and receiving for the water sign of Pisces.
Can you feel your vision getting clearer and clearer as we approach the new year? You are no stranger to supporting your friends, family and loved ones, dear Pisces, but what about the support that you and your dreams need to thrive?
This year, 2023 will be a year of self-recognition, support, and safety. You are recognizing your power is not outside of you, but deep within you, and how deeply powerful you are at manifesting everything you desire for your desired reality. Yes, this includes your Harmonious Twin Flame Union.
Trust your intuition, as always dear Pisces, and let Love take care of the rest.
2023: Peace in the Home, True Love in Your Heart
You are ready for Love in a whole new way this 2023. Remember, dear Pisces you are already in Harmonious Union, and not separate from Love in any way.
You are more ready for your Harmonious Union than you believe yourself to be, so do not doubt yourself or the feelings in your heart. True Love is gentle, peaceful, and ready to embrace you when you are ready for it. Rest assured, your Twin Flame is perfect for you in every way.
The mantra, "I am worthy and deserving of love" will help prepare your mind for the love of Harmonious Union. In 2023, you will finally find the peace you are seeking in the area of your love life.
Final Thoughts
Thanks to the Teachings of Union taught right here at Twin Flames Universe, the path for Harmonious Union is laid out very clearly for everyone to be able to call in, be with and love their Twin Flame forever.
No matter your astrological sign, you can take steps forward to having your Harmonious Twin Flame Union today.
You don't need to wait for an astrological event, sign, portal, magic date, or mysterious spell to have what is your birthright. Your Harmonious Twin Flame Union is yours the moment you choose it. Continue to stay on the path and you will find all your dreams come true sooner than you think.
Start manifesting them today with our very powerful (and free) Introductory Course.
Further Reading and Resources to Claim Your Twin Flame Union Now!