Spring is near and it's Pisces 2023! The end of February through to March promises to be a fruitful and receptive time full of new ideas, re-charging, and blessings. A breath of fresh air, March is the month of Pisces and Aries, and a month that typically represents joy, creativity, and passion.
Numerically, March corresponds to the number '3,' which speaks to mastery, manifestations and abundance. Spiritually, March is a month of awakening, harmony, and healing. Its birthstone is Aquamarine, which is a symbol of friendship and good fortune.
What's in store for your Twin Flame Union this Pisces 2023? Read on to find out!
The Collective Energy
What is the planet experiencing this month?
Collectively, Pisces season is a time of simplicity, gentleness, and forward movement for the planet. The collective consciousness is ready to surrender to Love and receive the abundance and spiritual wealth we, as a collective, have been calling in.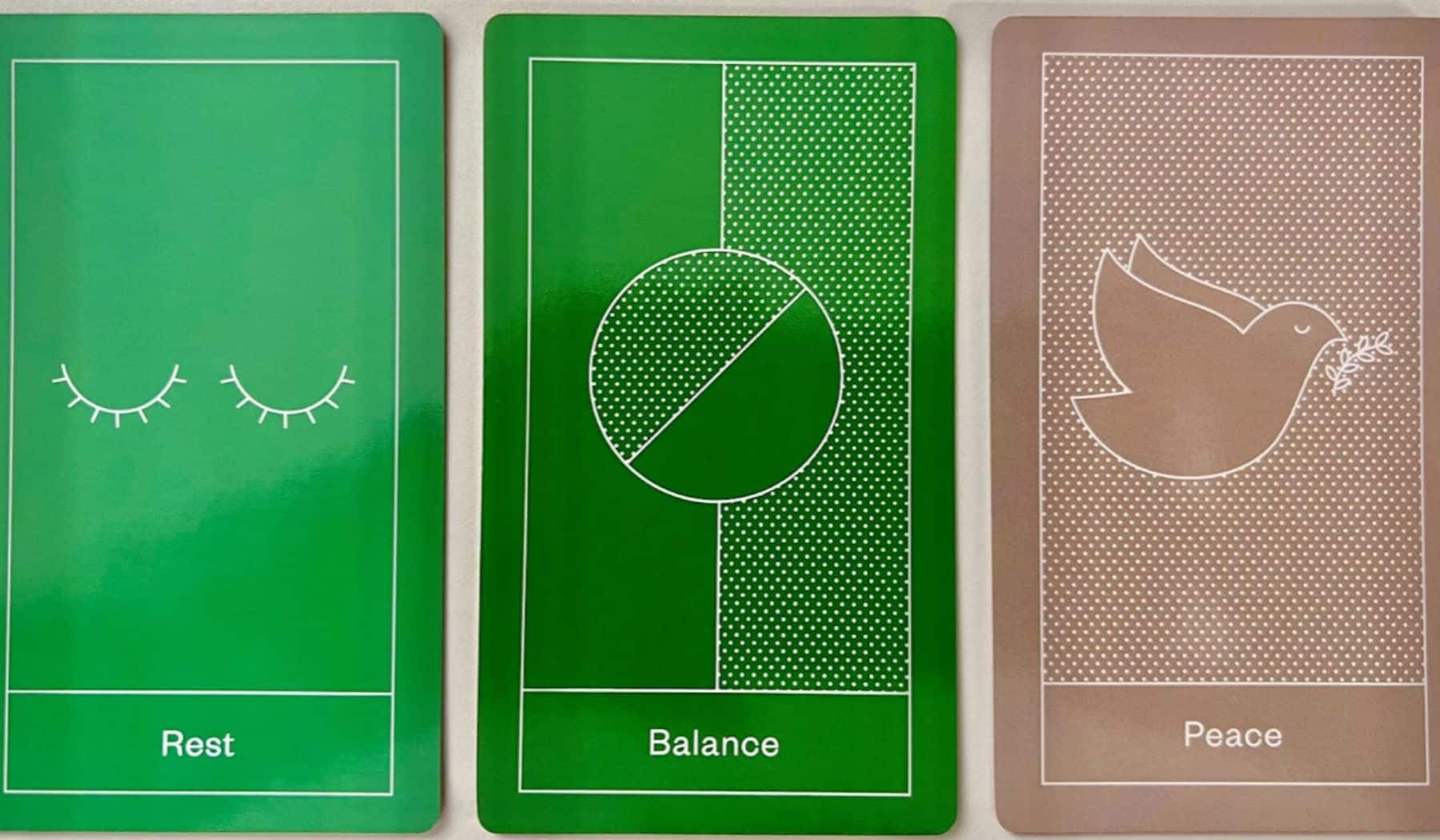 The new dreams and desires we birthed in January and planted the seeds of intention for in February are being cultivated and tended to. Rest and balance provide the sustainability your soul needs to thrive. Continued devotion and tender care contribute to your overall growth. This Pisces season 2023, let the peace of your heart rest on this simple knowing: all of your dreams are coming true beautifully and in perfect order.
Take a look at your rituals, daily habits, and persistent thought patterns. Simple awareness is enough to help inspire the change you seek. Now may be a good time for a home cleansing or purging. As you release resistance, you will find it easier to let go of the things that no longer serve you, knowing your brighter, happier future is just around the corner. Don't be afraid to open up to those whom you've built trust with this month. Receiving emotional support and feeling heard by those who love you will provide just the support you've been needing.
What will your Harmonious Twin Flame Union face this Pisces season? Scroll down to your sign to find out!
Aries – Creativity Is Your Super Power
Inspiration is here for you this month, Aries! Now is the time for your creativity to soar. What artistic outlets do you enjoy? How do you like to express yourself? Is it through art, words, music? Maybe you enjoy giving to people, or writing. Take a moment to feel into what you enjoy.
Pisces season is a time of heightened creative expression, so take the time to feel into what matters most for you and allow yourself to express it fully. Let go of restrictions or any expectations.
The more you surrender to the flow, the more you will notice the Universe guiding your creative energy perfectly. Self-expression and self-discovery is a huge part of the Twin Flame journey. Let us explain how:
This creativity will help deepen your self-love and cultivate a deeper foundation for your Harmonious Union. Why? Because your Twin Flame is highly attracted to your authentic self. Twin Flames always recognise our real selves, our Divine selves. Let your gifts draw your Twin Flame more deeply to you!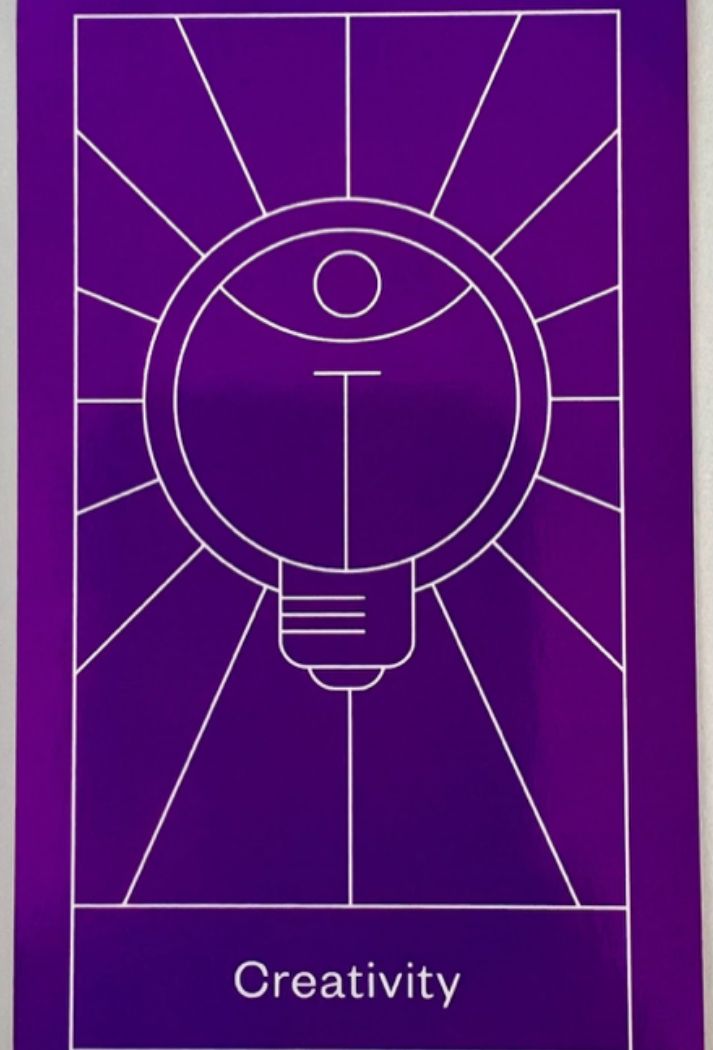 Taurus – Your Faith Is Your Fortune
This is a time for faith and believing in Love for Taurus! Do you desire to have your one True Love forever? Do you believe it's a possibility to be with your Twin Flame forever? Well, we're here to tell that you can. It is possible to have anything you've ever desired in love (and so much more).
Dear Taurus, you are building trust with the Divine on a more intuitive level than ever before. This Pisces season, there may be forward movement in ways you may not immediately expect.
Stay feeling your feelings and keep your eyes (and heart open). Faith does not mean blindly trusting what you don't know, but rather trusting in what you have always known in your heart to be true.
Your Harmonious Twin Flame Union rests on a bed of peace and trust with the Divine. Your faith is highly attractive to your Twin Flame! With Pisces 2023, remember that the Truth will always feel good at the core, and you can trust everything that aligns naturally with your Divinity. What's your intuition calling you to do now?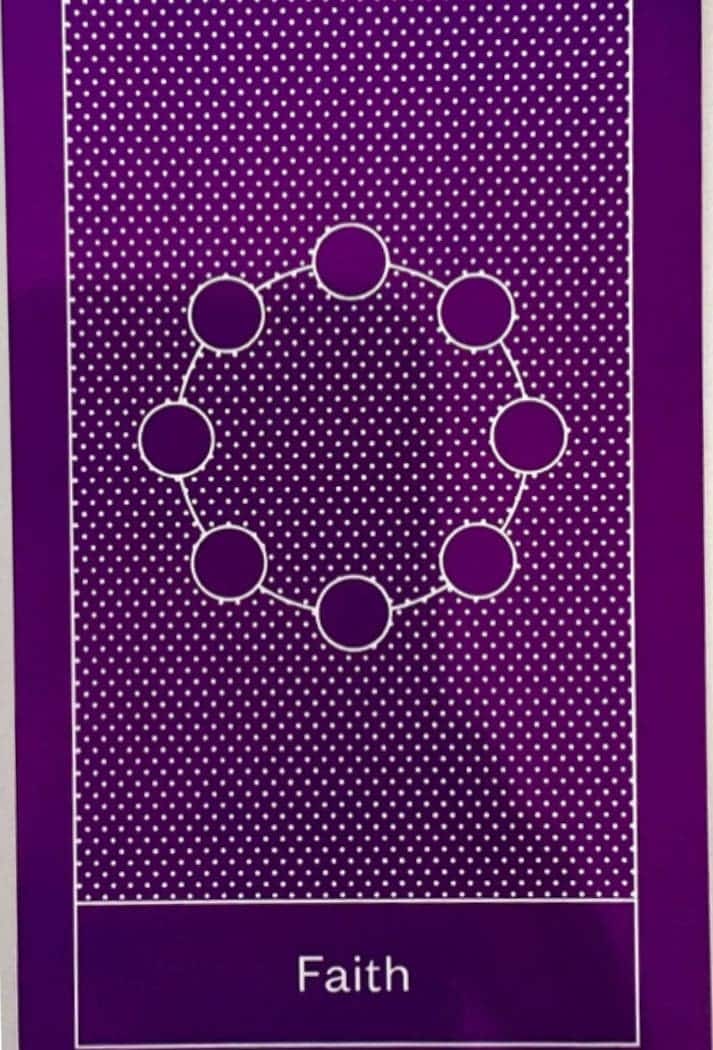 Gemini –  Victoriously Emerging from the Cave of Fear
Dear Geminis, this Pisces 2023, you are letting go of fear and soaring into higher places of bliss with your Twin Flame. March might well and truly be a test of faith for you. It can feel intense to face the challenges and the cave of fear. At first, you may feel hesitant or uncertain about healing here as this may be an emotional place for you. But as you allow the feelings to surface and remain present with yourself, you will remember only Love is real.
No false belief can keep your Union from you. You are deserving of Love and will have everything your heart wishes for, especially your most beloved Harmonious Union. Take time to feel into any fearful places in your heart and consciously dissolve any false or upsetting beliefs that come up. As the false beliefs dissolve, so will all fear and upsetting feelings. What are the lies and upsets you are attached to at the moment?
After the healing, you will emerge feeling relief and completion. Only peace and joy will remain. And the Love in your Harmonious Union will deepen even more than ever before. Stay strong on the path Geminis, there is always light at the end of the tunnel. The Divine has great plans for you and you are meant to get out of this experience even stronger, more rejuvenated and radically changed. Plus, there is always a helping hand if you need help.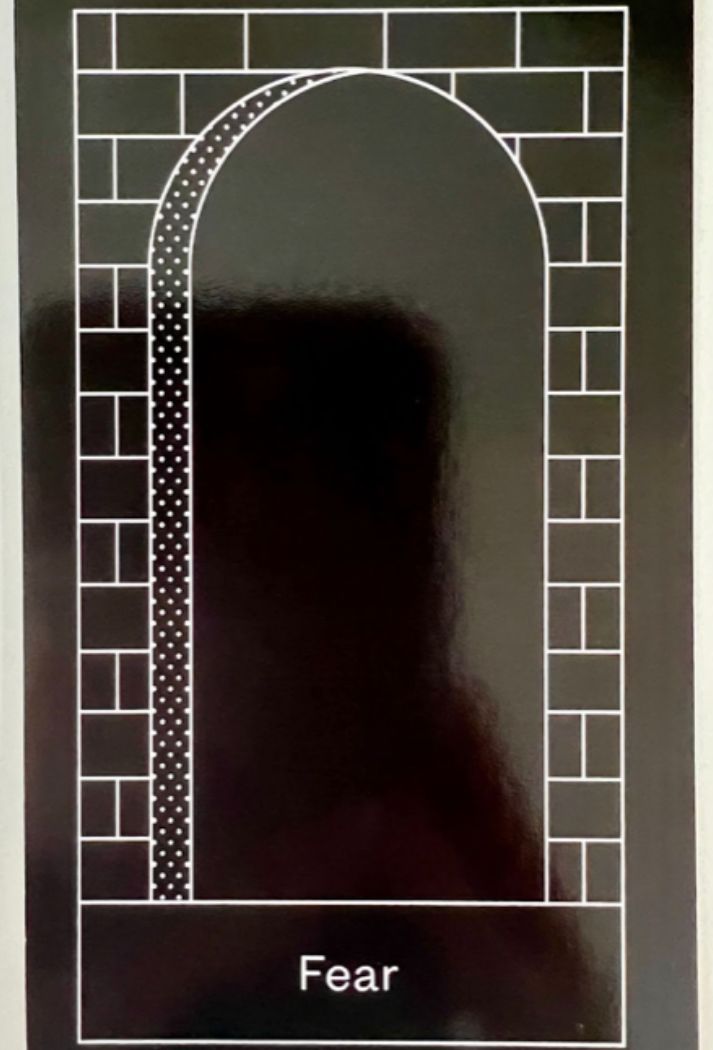 Cancer – Follow Your Peace
Cancer, this Pisces 2023 your peace is the essential and a most healing ingredient for your soul. After an eventful month of February, it may be a time to sit with yourself. Take your time feeling into the question, What brings your soul deeper peace? How can you cultivate deeper peace in your life this season?
Allow the Divine to show you where you are calling in more peace. It's also the time to take a look at your foundation and past choices. How has it affected your life so far?
Remember you can not heal in the same environment you became sick in, nor engage in the same behavior patterns that encourage sickness rather than healing. Allow yourself to flow with change and feel the deeper feelings of peace coming to you.
There are a gift. because your Twin Flame will naturally be drawn to the deeper peace you choose to cultivate. You are worthy of a healed, happy environment. You are worthy of the Love of your Harmonious Union. You can choose that now and forever.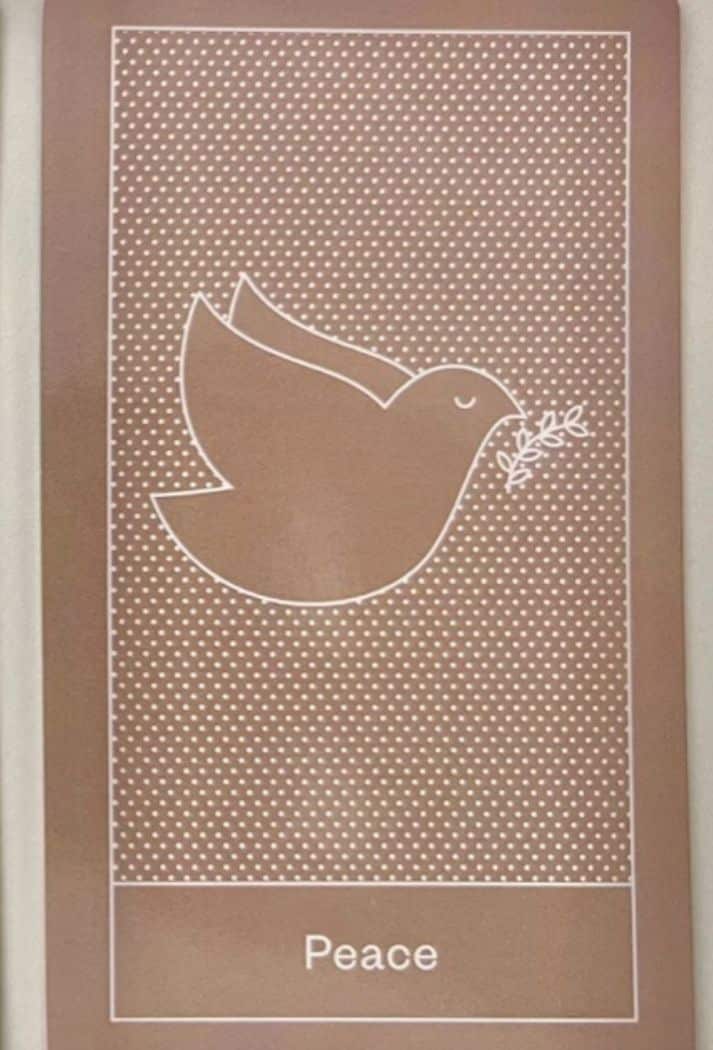 Leo – Lean Into the Sweetness!
This Pisces season, Leos are feeling the sweetness in their Unions. How nice! it's time to claim romance again. Spring is here, and with it, there is a new breath of fresh air. If you've been feeling disconnected from yourself or your Union, it's time to re-balance and re-prioritize.
Enjoyment and appreciation will help you find the sweetness of Life again. What do you enjoy doing? What makes you happiest? Let go of the judgment of others. You need not be afraid of what anyone else thinks. It is all about what you love and what you feel.
Honor your heart and allow the joyful spirit of your inner child to come back out. Don't suppress it, embrace it! Put yourself and your divinity first.
The more you let go and allow yourself to be your authentic self, the more Love you will cultivate for your Harmonious Union. It will magnetize your Twin Flame to you. Re-claim your child-like joy, love yourself, take care of yourself. If you desire support with loving yourself, you can try the Mirror Exercise.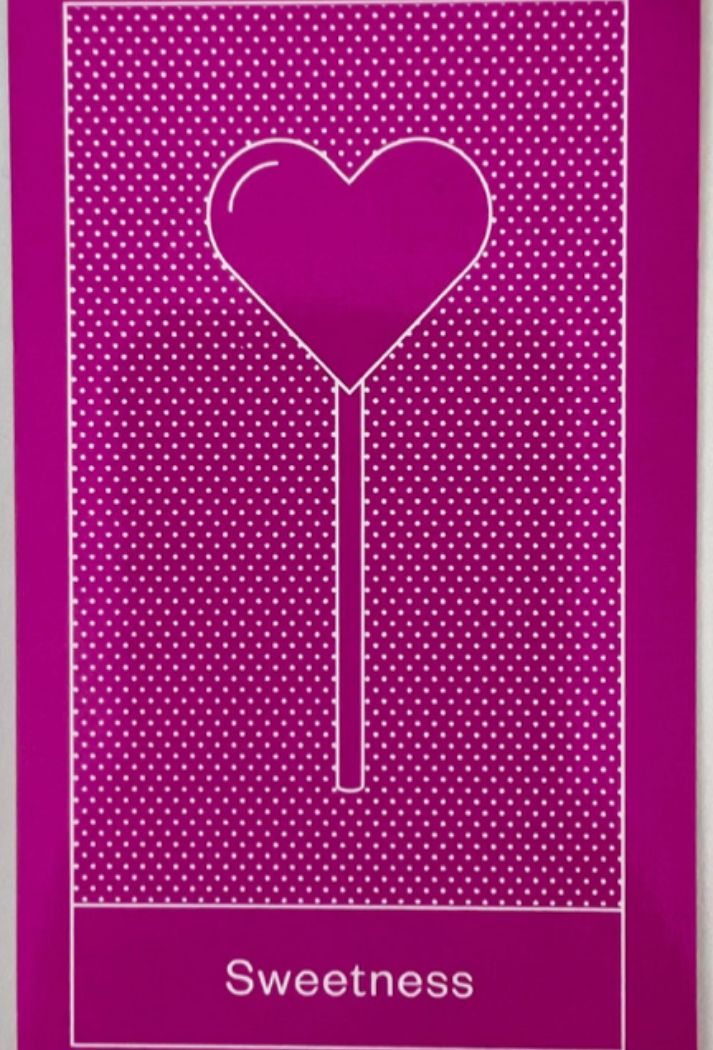 Virgos will be finding perfect balance this Pisces 2023 season. Ask yourself – where am I imbalancing myself? Where am I not prioritizing myself, or putting my relationship with the Divine last? Balance and foundation are a huge part of the Twin Flame journey.
Maybe you have fallen behind on certain chores or are feeling pulled in inappropriate directions at work. No worries, because the Divine already has it all sorted out. Surrender your worries and upsetting feelings to the Divine and allow the Universe to do the heavy lifting.
You never have to do anything out of alignment with your inner truth. Ask your spirit guides and support system to help you find a more appropriate balance.
After you've asked for help, you can take action and claim your support to start changing your life. Take the time to devise a plan in order to feel better in your work life or home life. Spiritual and emotional health is what will attract your Twin Flame closer to you. You can trust that any step in the direction of more peace and space will magnetize them into your life.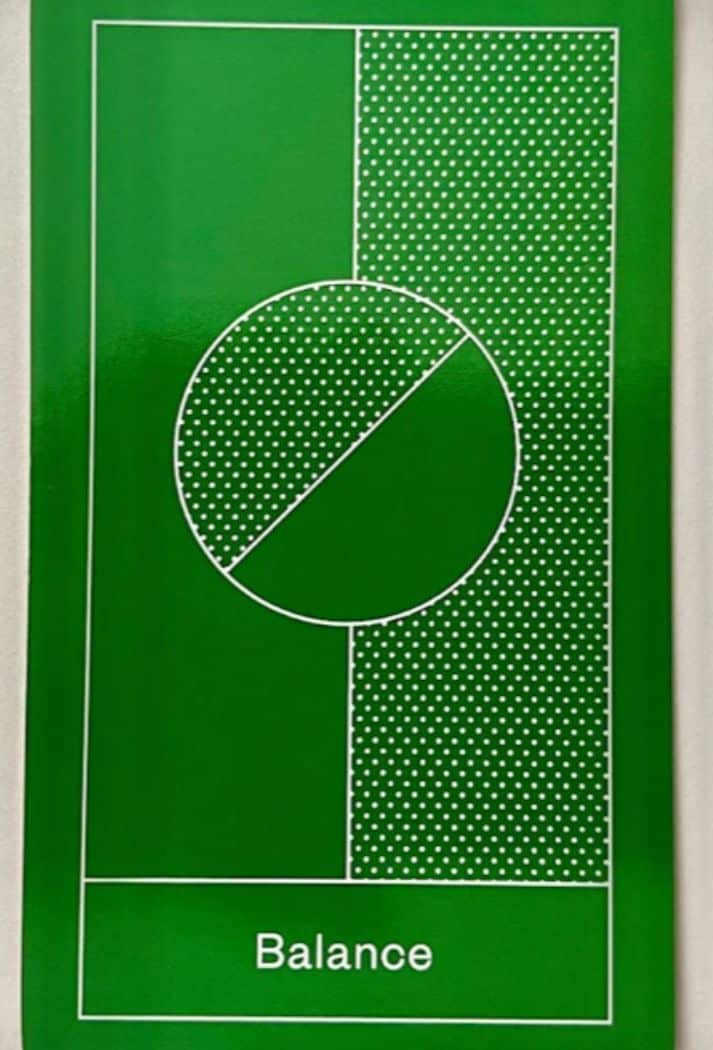 Libra – STOP! Are You Choosing Peace?
This Pisces 2023, Libras are encouraged to pause, take time to simply be with themselves. Stopping does not mean that you just freeze everything you were doing. It means that you'll take a step back to evaluate everything that has been going on in your life.
Choose to feel your feelings and release the numbing. There are areas in your Union calling for your attention. And you will notice when your awareness is brought to these places, it naturally relieves whatever upsetting feelings were there. The more present you are with yourself, the more you will naturally feel your Twin Flame with you.
Your Twin Flame, via the triggers they show you, might be calling your attention to these places where you need to focus on yourself, your emotions, your growth. Where are you being asked to heal? What path are you choosing and why?
You are deserving of all the Love of your Union. and you will get it by choosing to be present with yourself (a.k.a. the same as being present with your Twin Flame Union).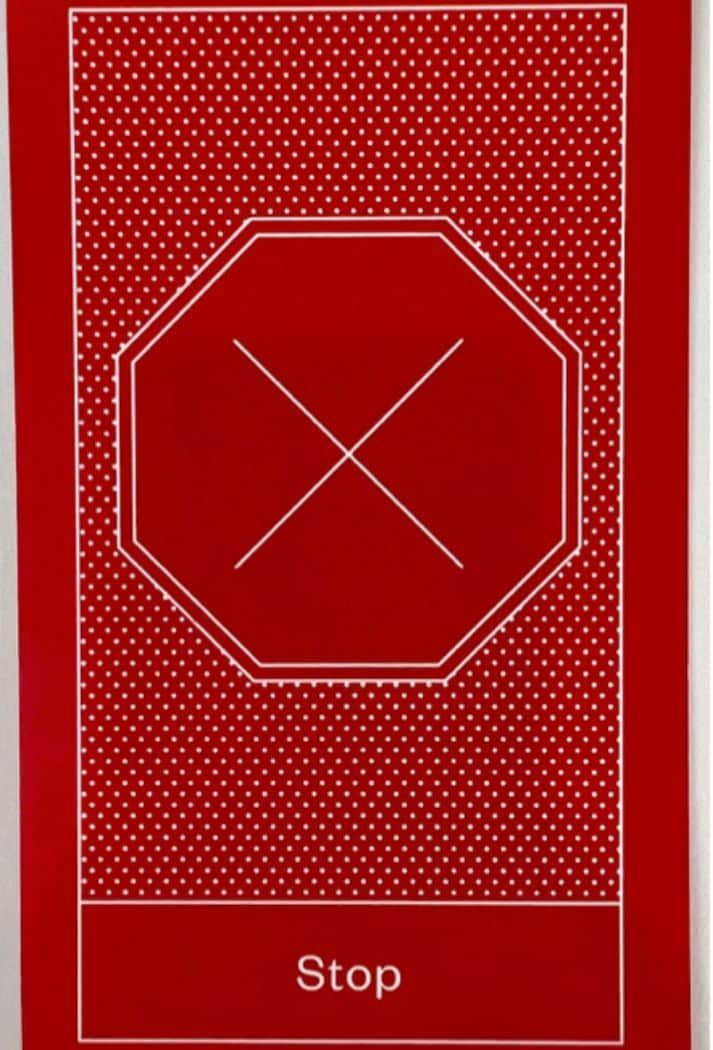 Scorpio – Love Illuminates & Uplifts You
This Pisces season, Scorpios are being illuminated with clarity and the Love of the Divine. You Twin Flame journey will have an epiphany, like the Sun after a long winter. During this time, Scorpio, pay special attention to your heart chakra.
The heart chakra represents your center of Love, compassion and empathy. If there is any energy weighing you down, simply apply your awareness and allow Love to soothe your heart.
You are a deeply intuitive and sensitive being. You can feel what is going on around you at this time. This will be a great compass to identify what your Union and relationships are moving through. It is safe to trust yourself now, and to master the spiritual work that will help you build the life of your dreams. Allow yourself to come closer to your intuition, and to your feelings (and to your Twin Flame, by default).
Continue to devote yourself to what you believe in and let your actions speak for themselves. Your Twin Flame is right alongside you and desires to be closer to you. It doesn't matter what your relationship looks like right now, but only how you feel. Let the Love of your Harmonious Twin Flame Union guide you ever closer to each other.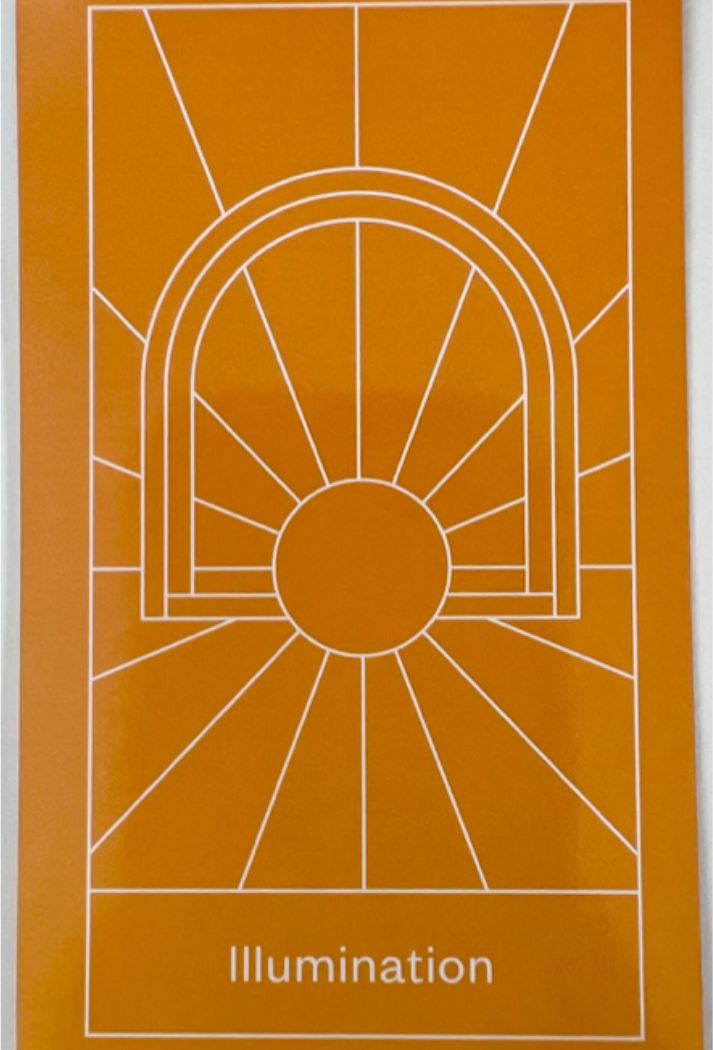 Sagittarius – You Are Protected
This Pisces season, Sagittarius may be dealing with feelings of uncertainty, especially when it comes to Love or pursuing their Life Purpose work. There are a lot of things to move through at this time and this period can prove emotional for most people. This forecast is here to help you clear the confusion around what to do at this time.
Sagittarius tend to know the boundaries when it comes to risk-taking behavior. They're adventurous and daring, and often seek out the mind-changing experiences of life. This card is simply an affirmation of that: no matter what, you are protected.
Continue to pursue your truth and your passion. Don't be afraid to give your gift freely because the gift of who you are is sacred. You are being guided along the way.
Call upon your angels or spirit guides whenever you need help feeling safe and protected. Remember you always have support. And the Divine offers help in the form of intuition, people and other material and immaterial things. As you claim your strength, so too will your Harmonious Twin Flame Union be protected and strengthened.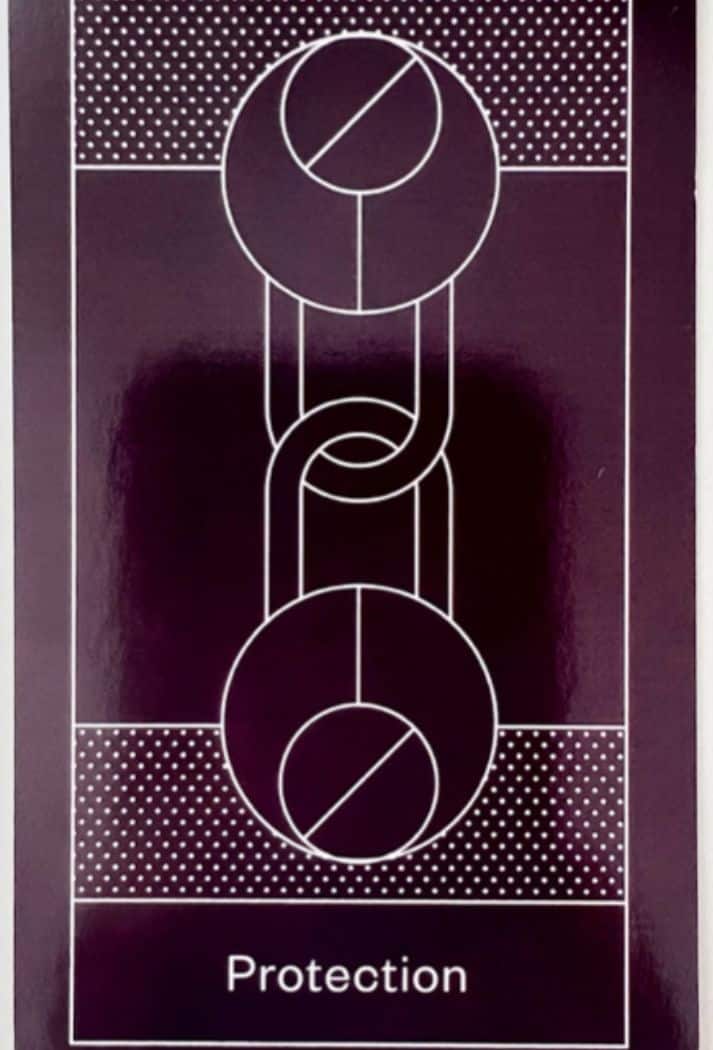 Capricorn – Your Presence Enhances Your Peace
Capricorn is ready to receive the Love of their Harmonious Twin Flame Union, this Pisces 2023. It may very well be the period when you open up and come out of your shell. The time for romance has come; embrace it and discover the beautiful things this journey has to offer to you.
This Ghost card invites you, dear Capricorn, to feel into where you may be "ghosting" yourself or your Union. So, there is healing required in order to welcome that Union vibration. How are you ghosting yourself?
Usually, when an abandonment wound is present in a Union, it's because there is a fear of being hurt again in love. Emotional healing is required in this place within. You deserve to live in Love, not fear.
This card provides Love and compassion to you in this place and reassures you that the Love of the Divine has never left you. Your Harmonious Twin Flame Union has always been yours, and your Beloved Twin Flame has always been by your side, even when it didn't feel like it. Let Love be an easy and gentle experience this Pisces season. You are ready to be loved.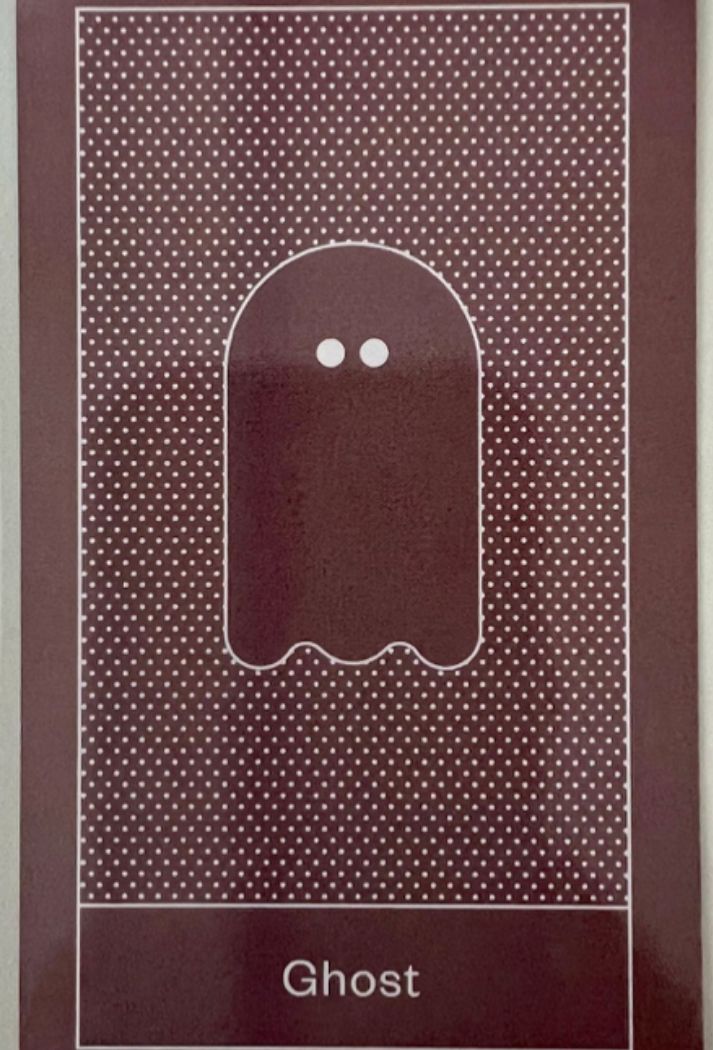 Aquarius – Spacious Exploration
We are moving out of your season, dear Aquarius and now is a good time for you to take a deep breath and relax. After a fruitful month full of events (and birthday celebrations), it is time to take a step back to evaluate how your life is shifting right now, romantically or otherwise.
This Pisces 2023, pay special attention to where you are needing more time, space, or freedom to do the things your soul is craving. Allow yourself to be you, Aquarius. There is a time for innovation, forward movement, and pursuing your passions, dear Aquarius, and there is also a time to re-charge and rest deeply.
This season, focus on improving your health. Fresh air, self-care rituals, and meditation will help you feel spiritually clear. Maybe it is also time for Spring cleaning, and for anything that helps declutter your life spiritually, mentally and physically.
And your Twin Flame appreciates your state of relaxation, especially if you are a Divine Feminine. They will feel your core choice of self-love and find it easier to tune into the vibration of your Harmonious Union.
Pisces – Lean Into Your Hunger
It's your season, dear Pisces, and you can probably feel the new energies coming in! Get out the balloons for birthday celebrations; you are ready to enjoy life!
That's right, it's time to embrace adventure, life, and the goodness the Universe has to offer you. Claim your good and surrender to all of the new things the Divine desires to give to you.
What are you most hungry for, dear Pisces? What do you crave more of? The Universe has heard the call for your Twin Flame. Rest assured, the more you obey the call of Love, the more you will naturally manifest your Harmonious Twin Flame Union. Do you know how to obey this call of Love? Do you recognise the song in your heart, guiding you through life?
Your Twin Flame loves you for exactly who you are and shares the exact same core values as you. You can safely relax into this knowledge now. They are not going anywhere.
This will allow you to focus on yourself. making yourself a priority is only more attractive to your Twin Flame. Surrender all your worries to the Divine and let your authentic self shine through!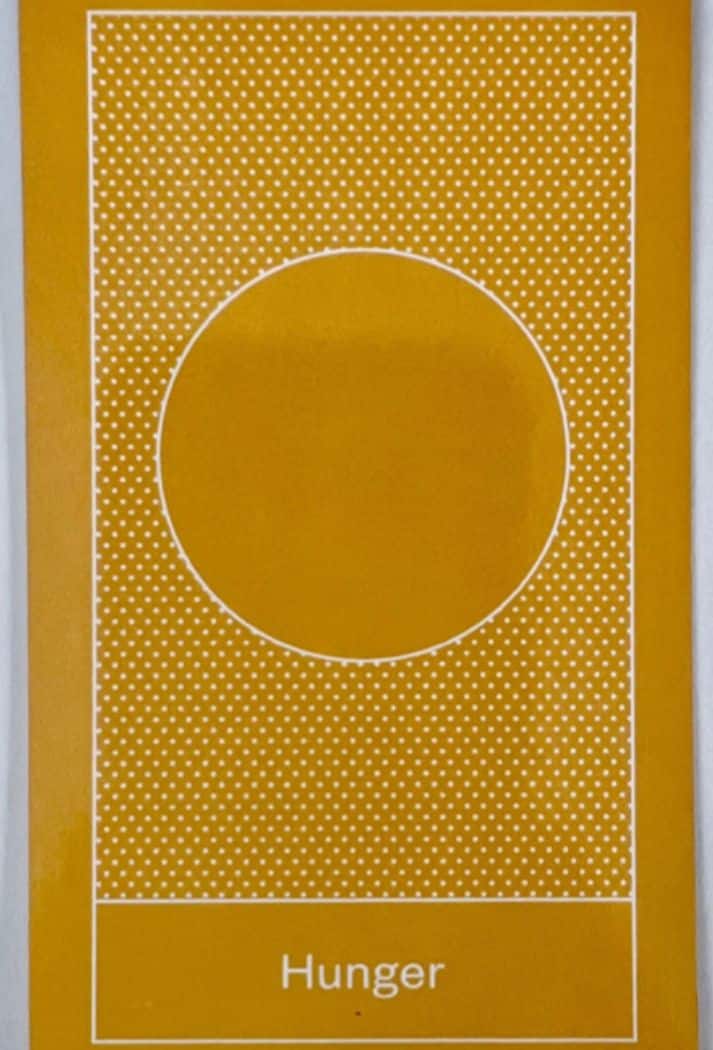 How To Go Deeper
You are meant to shine. You are meant for your Harmonious Twin Flame Union. Do you believe that you can have your eternal lover? Do you believe you can have the life you desire? At Twin Flames Universe, we believe in permanent Harmonious Union. We believe that everyone should be with their Twin Flame.
If you resonate with this message and with your reading, go check our other resources, including our free Twin Flame Introductory Course.
Written by Briana Manalo
Further Reading and Resources to Claim Your Twin Flame Union Now!